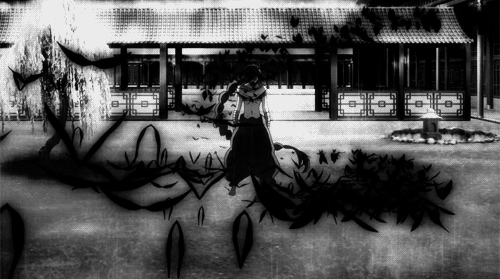 ---
---
As the last of the gleaming light would flee the skies, pure and utter darkness would begin blanketing the world in black, for the long night was beginning to creep in.. It would come in a slow creep, with nobody being able to escape what engulfed the great swathes of land and ocean. All who sided with the light lied frightened for what came of this dark of night. It was the unknown and lurking danger that lurked within the shadows that struck fear into the hearts of man. Whoever sought to lead mankind through the dark of the night could ignite fires of light, to lead and combat the darkness, in hopes of seeing a new light of day. Or one of vile intent could help spread corruption, turning those from the light of the Rukh What choices shall you make in darkness? It rests in your hands. Will new and old faces shine radiantly through the night, or shall the black shadows snuff out the bright lights? Lock arms with friends and others for your common goals or help spread the coming darkness.
---
The Contractor has realized from all his efforts that bringing balance through single schemes let to the majority of those that follow Solomon's will triumph. Minorly though, through each failure, risen army and clashing of world forces the more darkness. Even those who failed him, now on their own darkened a large portion of people as he continued his conquering. There was more success in fueling the efforts of others, in forcing such a meteoric rise of dark rukh that the light would struggle with pushing it down. He watches and meddles, helping others rise to distract those that put down his goals. Those who do their own dark deeds will be rewarded while those find themselves on the frontlines fighting for Solomon's will find fates own gifts.
Act 0 will last for 6 months, ending at 12:00 AM EST on January 8th, 2021. For the 6 month time span once a month, every month the dark rukh percentage will go up an irreversible 5% on the chart. Once it has reached 50% Act 1 will begin. Players' actions will be monitored as well with players being able to post in this thread if they've fit one of the criteria listed below.
Rukh Shifting Actions:

1%~ Besting a player of Opposite Rukh in the arena. 500 Words towards a character goal per 500 words (Must be on topic)


2%~ Beat another Player. Convert a player to your Rukh alignment in a thread of at least 1000 words. Found a faction 2% monthly upkeep or if participating in a faction.


3%~ Fight a KC/DKC. Complete a C-tier job chain in wordcount with another player of the same Rukh Alignment. Acquire a Vessel


5%~ Kill a player. Complete a B-tier chain in wordcount with a player of matching Rukh type, must have an impact of saving people or helping corrupt further.


10%Save a city from disaster and put things on Solomons path or Destroy a City bringing despair to the land. Kill a Kc or Dkc. Convert 5 players to rukh alignment and you get this added on to the percent you also worked towards. Complete an A-tier chain in wordcount with a player of matching Rukh type (Make sure for each player)


15%Destroy (Take-over) or Create a Nation, Global Orb, Trade Empire, City-state etc (Generally A-tier or Omega only)


With the struggle against fate slowly breaking down the faith of many those of Solomon's Will fight on. Black rukh has already torn a hole in the sky above Heliohapt, creating a capital cursed with black sands and skies. Now, above the central plains, Connie has concentrated Dark Rukh above the grass sea. With the next Dark Herald, Tenza Bo, he invites those around to rising in the dark or to flail with the light. Thankfully, a light shines to keep back the night, Jiryu the Magi has begun to bolster the forces of Solomon. This part will last 3 months, with plots being allowed to be finished up to a month after.

RULES AND HOW TO EARN POINTS
In this part, three Dark King candidates will be selected to be Dark Heralds. The first being the NPC Tenza Bo. They will have a thread open for one month's time, in which they will work to create a dark spot in the sky.

White Rukh players have the opportunity to work with Jiryu to correct the path of the Rukh and Sabotage the plans of NPCs and potentially, other players' plans. Depending on how these interactions go it will grant certain plots and players advantages in the second part.

1. For direct work with Jiryu or the contractor a player must be B-tier or higher 2. They must have 50% points earned in total in order to start the chain. 3. The Chain is created by/tailored for a player either way staff will add input and additional plot elements.

Both of these chain options for the Rukh types Earn 20% flat out and can be invaded by players of opposing rukh types. Beating a player grants an additional 5%. There will another plot opportunity in the chain to earn an addition 20%.

Additionally, players made complete or make jobs with the NoM tag. NoM jobs are worth 5% percent apiece and can be made by anyone, but you must include the Rukh type in the job prerequisites.

APRIL IS THE LAST MONTH

Act 2: Wars in a New World!
With the skies painting a new picture, two sides wage war as the contractor begins to grip the world in a call for balance. For any of these three forces their fate would depend on newly discovered lands, and the powers of an ancient world.
TBA at the finale of Act 2
---
Act 1:
Non Spent points will be transferred over, some must be spent.
20%
- Two Double Reward Coupons, A Wheel Spin Ticket
40%
- Custom Mount, NoM Job (Plot reward), 2 Trait points
60%
Custom Title, A-tier move (Plot Learned)
80%
4 Trait Points, Two Free Wheel spins and one Mulligan (only applicable if nothing is one for a spin), 300,000 Huang
100%
Shard or Plot reward (Of equivalent to something such as an Alma Torran artifact, Chance for a djinn so forth.)
Act:

5% D-tier Custom Magic Weapon with two functions (Cannot get DMV) or free C-tier weapon/beast


10% Upgrade magic weapon to C-tier or Upgrade the beast/weapon to B-tier.


15% The plot for a DMV or another plot device or tool within the discussion of staff. Players who picked the adapting tool do not get this option and instead, it upgrades to B-tier magic weapon and you're given 200xp


30% The weapon or beast becomes A-tier. DMV or plot connecting to the last reward has a bigger impact in the event part 1, all players who make it this far will be integral in part 1.


50% A shard and 1000 XP. If a player converts this much in their total percentage earned they will be involved with the further plotting and planning for the event.

---
All players are capable of participation and may earn rewards just through their efforts.


There will be plenty of kill viable moments, a request must be put in order to properly invade or attack a player who doesn't wish to thread.


All threads posted for the event in hear and ones reviewed just by staff will be placed under the important threads section.

Dark Rukh
309%
8: 67%
Adrastos: 18%
Julius: 67%
Gilles: 67%
Jum: 20%
Dalia: 44%
Lagi: 50%
Neph: 16%
White Rukh
415%
Silva: 22%
Noir: 55%
Tenma: 45%
Altan: 30%
Zub: 31%
Angelus: 80%
Ani: 53%
Merrze: 99%
---
Gilles Threads:
Julius Threads:
8s threads:
Adrastos' Threads:
Jum's Threads:
Dalia's Threads:
Lagi's Threads:
Neph's Threads:
Silva's Threads:
Noir's Threads:
Tenma's Threads:
Altan's Threads:
Zub's Threads:
Angelus' Threads:
Ani's Threads:
Merrze's Threads:
Xerxes Joins team Dark Rukh
Remus receives a visit
Sotamimi a Rival chief Rises
Adam Enters the Fray
Ephraim Moves Forward
Tenza Rises
The Inquisition Begins
A Colony Grows
A Spider Spreads its' Web
Octavius Roars
Yoshiro Strikes Back
Asisiakk's Great Imuchakk Revival
The Wolf's Howl
-


Last edited by Solomon's Proxy on 26/09/20, 03:35 pm; edited 1 time in total