Good Evening,

I recently have taken charge of multiple local crime rings, and some in Balbad. I wish to meet with you to speak about a mutually beneficial business set up between my inner rings and your own. I believe we can assist each other in this task. If you wish to meet you may come to see me any time these next few days at the address on the back of this letter. If not you are more then welcome to send a letter to said address on a time or location that would be better suited for you. Thank you for your time and I do hope you consider my offer.
Sincerely,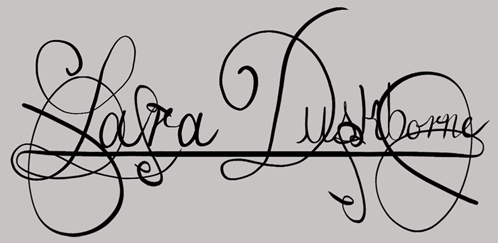 ---
Dalia was tapping her foot as she stared at the paper work she was provided with by her new 'associates' trying to get a better feel as to what they had going on along side of their enemies… which ones to try to sabotage, which to flat out murder, and which ones to attempt to ally with showing them there is new management they may better prefer to work with… then kill them if they reject this new offer. Daichi walked peeking in his head that had a hood up from the cloak it had and a mask that covered his entire face, the fashion of his outfit seems mysterious mixed with body guard and its fashion origins more Balbad than anything else.
She herself sporting a style that looked like it was from Balbad but had some Kou fashion added aspects that looked like they were added due to someone being in Kou more then it was naturally their own style to have these accessories.  "I just spotted him getting your game face on." He said peeking back out to meet Lagi at the door. Dalia looked up and steadied her breath, closing her eyes, then envisioning her face she had pre set up for Lara, then her hair, then how the neck was clear of scaring her. She investing extra Stamina into it by far like she has practiced as she used her
Body Alter
for
100 Stamina
Her face becoming a bit more mature, her hair turning blonde and shorter but still in a ponytail and more curly and far less wild.
Her scar on her neck fading to nothing as it was the only scar of her that was showing her other ones hidden under the cloth of her outfit and her arms having long sleeves and pretty gloves on hiding her arm scars and her badly injured arm she couldn't yet shift. She opened her eyes to show them shifting from her golden eyes to more of a sky blue set. This all lasting from this point on for 10 post rounds. She then cleared her throat forcing more stamina into her next ability, her
Voice Alter
for
100 Stamina
this also lasting from this post on for 10 post rounds. Of course she could stop them early if needed and she now would only move half as fast but she needed to ensure that she stayed in this form.
She wouldn't be opposed to Lagi knowing who she really was later but for now when things were still being set up she would rather nothing get out and she didn't know Lagi that well yet but enough to know she should make a friend business wise out of him now. In other meetings she would only do half the time and break for a rest in between if it went on for too long and if she needed to she could kill those who see her real form but she'd rather not risk it here. As Lagi Arrived Daichi would bow to him then motion for him to follow, leading him into the large meeting room with a large table that held several chairs around the long table.
Dalia looked up to see him with a calm and composed face and got up  walking over to meet him halfway. "I'm pleased to see you made it" She said simply and bowed to him before motioning for him to take a seat making her way back to her own. Her voice sounded that of a girl in her late teens finally hitting its womanly tone, it was mature and a good bit different from her normal child like voice that sounded always on the edge of losing her shit or annoyed it usually held. "I hope you took no offense to my guard's silence. He has taken a vow of silence towards all but myself given I am his current employer."
She said simply taking a seat back at her chair allowed him to sit as close or far away as he'd like, though sitting at one of the long ends that only allowed one chair, her chair being a bit fancier than the rest. The entire building given how small it was and how little it had in rooms, this one being the largest seemed to be built purely for the reasons of meetings. It looked unstyled beside a random cute doll hung by its neck from the chandelier above the table.
( 30 / 230 Stamina )


Last edited by Dalia Fedcono on 23/08/20, 02:15 am; edited 1 time in total