It must have been relieving but also somewhat mundane as they felt themselves travelling once again through the gate and finding themselves in the odd in-between again. It would all come crashing down once again as they found themselves appearing together again in dim lighting. However, the darkroom around them would suddenly illuminate as candles all along the floor and walls suddenly burst into flame one after another.  The cascading flames revealing that they were in a room of dark marble with the only real colour being the carpet that leads up a set of stairs towards a throne made of the dark marble with obsidian as well as it glimmered in the candlelight framed by red banners behind it.
It was a large throne room, empty besides the decorations and each other with only a throne to approach. As they started to look around they would hear soft music in the background, it sounded a bit eerie but soothing as it sounded like someone was running a bow along with a harp creating an extension that framed the scene around them, but beyond that, there was nothing happening as they waited at the end of the room with the room beckoning them forward.
"I guess this is what we've all been waiting for?" Lir spoke as he groaned, he was obviously a bit sick from the travel as he seemed to be getting up with difficulty and even leaning against a nearby rock as he spoke again before resting more. "Feels a bit daunting approaching an empty throne."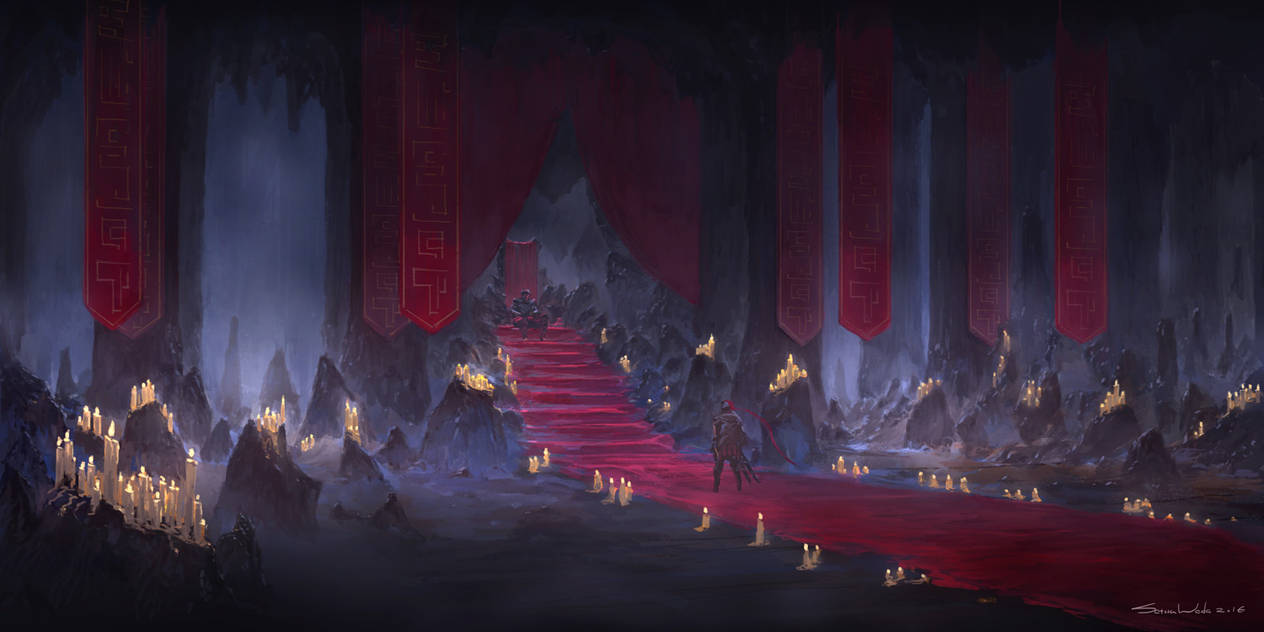 Background music: