Training
Spoiler:




Name: Hazard Claw
Tier: [A-Tier]
Djinn: Doxrus
Element:Hazard [STRENGTH + HEAT + LIGHTNING]
Type: Supplementary
Range: Self
Requirements/Drawbacks: The user must say the spells name and tense up the chosen muscles of the limb they are using.
Scaling: Power: For every 10 stamina paid, this increases the damage of the barrage (not counting the passive) by an additional tier, capping at A-tier
Sustain: 0
Cool Down: 4 posts
Cost: 20 Magoi
Description: This was one of the easier ways that Lagi utilizes his body manipulation. Lagi makes his body much looser while relaxing the muscles in his arms and his legs. This allows him to launch a barrage of basic attacks in a single instance, with it only looking like he moved the selected limb once. Through this technique, the amount of Doxra Claw infused basic attacks that Lagi can launch without scaling is 8, as per ability rules. Each attack, not initially counting other factors, deals D-Tier hazard ability damage.

Name: Chernobyl Aura
Tier: [A-Tier]
Djinn: Doxrus
Element:Hazard [STRENGTH + HEAT + LIGHTNING]
Type:Defensive/Supplementary
Range: Self/Long
Requirements/Drawbacks:  The user must say the spells name and concentrate hazard magic around their body.
Scaling: Multi: For every 10 Magoi paid, Lagi can add an additional B-Tier layer of hazard magic to this ability.
Sustain: 0
Cool Down: 4 posts
Cost: 20 Magoi
Description: After generating  Hazard magic from his metal vessel, Lagi covers himself in a B-Tier layer of hazard magic in order to protect himself from harm that repels outward and away from his body/body extensions. Upon contact,  it sends a 40-meter aoe repelling radiation wave that originates as an outward hazard force from the aura. This hazard force deals -100 ability damage to tool/weapon durability within the possession of those exposed to the wave for each layer that Lagi has up. If a tool/weapon's defensive power is brought to 0, it becomes broken and unusable unless fixed. The aura itself is a ghastly green that seems transparent in nature.

Name: Uranium Disaster
Tier: [A-Tier]
Djinn: Doxrus
Element:Hazard [STRENGTH + HEAT + LIGHTNING]
Type: Supplementary
Range: Long
Requirements/Drawbacks: The user must say the spells name and bulk up the muscles in his arm.
Scaling: Hits- For every additional 10 magoi, this ability can produce an additional layer of hazard magic.  
Sustain: 0
Cool Down: 4 posts
Cost: 20 Magoi
Description: Lagi bulks his arm muscles while infused with hazard magic and performs a seismic clap,  rippling the hazard magic within the existing radiation in the area to create a 15-meter cone in length and width that travels as far as 40 meters.  Once exposed to the layered blast, the item's within character items within their possession will receive a radiation degradation of -200 to its defensive power. If the item's defensive power is completely depleted, the item will become classified as broken and unusable.

Flicking a strand of hair away from his eyes, Lagi scanned the room for the tenth time from his vantage point leaning against the interior wall. It was still just as empty and unused as before, a neat little office space that spoke of nothing personal except perhaps an appreciation for order. That or his quarry simply didn't come here all that often, a hypothesis he was beginning to lean towards more strongly after having searched the entirety of the office only to find a collection of uninteresting nicknacks.
It was said that a man's office was a window into his soul. The space that he chose to work from on a daily basis, where he sat in silence, where he did his writing and his thinking and his planning. Either he had the wrong room, or his target was as empty-headed as this bland and lackluster space described. For all the cool colors, the steady wooden desk in the corner, and the shelves upon shelves of dusty books, this room was empty of soul. The only things that held even an ounce of personalization had been the small metal statue he'd spied atop one of the bookshelves, nearly hidden by the thick treaties and other titles. Prying the artwork free, Lagi had inspected it for any sort of hidden cache or engraving, but it was just as it had appeared at first glance. It was a family portrait of the target and his family,  the corrupt officials that were heavily involved in human experimentation in the past. Lagi originally wanted their research, but he figured that he should answer the inherent fear of dooming the dungeon beasts if he left this individual unchecked.
Maybe it had been a useless task, coming here in secret and trying to surprise Gnash Delarosa, his target. Certainly, if Lagi had expected to glean some understanding from his personal space, it was just as denuded of important information as the man's old file had been. All he had to go on was the stories from the town, and his quiet digging into public and not so public record that bribed off of a spymaster that investigated the experimentation in the past. That, and the tingling sensation through the danger sense provided by Orie, that intangible push that made everyone fear this place. It was almost too weird, for one reason or another, people unconsciously avoided coming in this part of heliohapt.
He could feel the air here thrum under his power, feel the very richness of his aspect seeping through his pores as it had saturated all of the blackened sands. This was the kind of power of a being who went out of their way to experiment themselves, much with success. Having never met, never even crossed paths or glances, even still he knew standing in that room exactly who he was dealing with. Gnash only spoke one sentence at first upon looking at Lagi.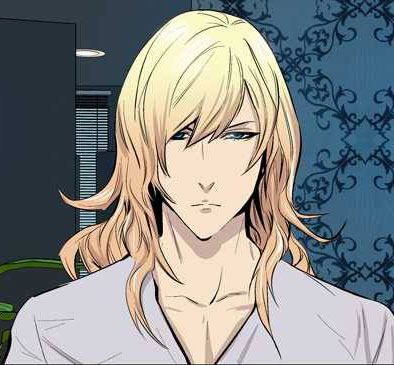 "I have been seeking the path of becoming the ultimate lifeform, and yet, never seen someone casually walking the steps of my pinnacle. "
---
"Don't mind me for getting comfortable in my own home..."
Slipping from his casual stance against the wall, Gnash dropped insouciantly into the chair that jutted away from that empty desk. Crossing his ankles and leaning precariously back, he spun until his body was splayed in the open sight of the only door into the study. Dearly hoping the man proved to be more interesting than his previous pursuers, he wondered about the king of the vampires acting as his assassin today.
"Those who get too close to where I am, I always know about them. Lagi El Nagi,  the evolution of man, the secrets of our DNA, and the connection to alma torran..... you only scratched the surface. "
He had been denied his games for so long, dealing only with petty human minds that couldn't understand the vastness of reality or the darkest depths into which they could all fall. He was so tired of it all, the petty arguments and the useless bickering. However, with Lagi, maybe there might be some meaning with their interactions. There had been no need for disassembling, no need to pretend to be anything but the monster he was with them.
"Are you wondering why I look so human?  Would you like to know the secrets of immortality? I'll tell you, it's one of the biggest mistakes I made. Life seems more worthwhile if there is a sense of mortality to the great power you possess, even if it seems subjective at first.  When nothing happens, when you watch your loved ones grow old and die, that's when you start to feel it. Do you still want that, Lagi?"
Lagi himself was shaken, he had no idea how this man knew about his past or what he truly sought after in the sense of power.  Maybe his previous assessments were right, Gnash Delarosa was a dangerous man.
"I've taken so much time and effort to secure my past and identity to spare my loved ones the pain of my sins.  The amount of trouble and strife it would bring for those who seek revenge, and you casually sit upon it and reveal your leverage. Gnash, do you think my wrath is a nonfactor?"
There was nothing polite about Lagi's tone, nothing cordial about invading another man's territory and waiting for them in their private sanctum.  He was the invader that brought it upon himself to investigate or even kill this man.  Gnash was a man who obviously lived longer than Lagi and has possibly achieved even more power than he did. Maybe he even walked the same path before changing, he could never truly know the things this man went through. But even as a small whisper in his mind, Lagi asked himself if this was his future? This man never really denied his fate, he reserved himself to this strange sense of inevitability,  a mark on one's path in seeking something beyond what they were born with. On such a path, they will cross this man, they always do.
1025/4500


Last edited by Lagi on 01/10/20, 01:12 am; edited 1 time in total