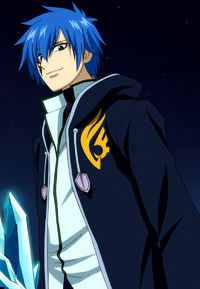 Name:
Tororkun
Country Affiliation:
Imuchakk
Race:
Imuchakk
Tier:
D
Specialization:
Strength
Age + Birthdate:
17 (09/21)
Gender:
Male
Sexuality:
Heterosexual
Personality:
Tororkun is a calm person but is quick
to react to violence meant towards him of his friends. He is not extremely social but he does enjoy the company of his friends, for his past times he likes to sit in quiet thought or train his martial skill. He is somewhat possessive of his belongings and prefers them not to be messed with. He is a very loyal friend and ally and will go out of his way to help his friends in need. He has a very cold looking outside but he is friendly around those he trusts. Tororkun is quiet in social interactions with stranger preferring to listen rather than speak and he has a habit of scowling in unfamiliar places to dissuade any from actualizing initiating conversation with him which only make him seem more cold. Tororkun also ins't known for sympathizing with peoples woes if he himself does not find them sad adding more to his cold appearance. However Tororkun is quiet warm hearted once yo get to know him however acting so cold doesn't exactly blossom friendship. All in all he is a Iron safe filled with fluff and a good friend and a trustful ally
Likes:
Tororkun likes overcasts because the sun
shinning into his eyes has always annoyed him and because it paints the sky with clouds as opposed to a blank blue sky. He is also very fond of peace and quiet when he can sit and calm his mind and take in a breath of cold air. Tororkun loves natural beauty not like people but landscapes such as the beautiful glacial cliffs and the calm frozen beaches
Dislikes:
Tororkun isn't fond of traitors for they have broken the promises they themselves made. He also does not like loud noises or extremely irritating noises such as scraping a metal fork across a glass plate or nails on a chalkboard esque noises.
Aspirations:
Strength and wisdom are two things Tororkun strives for Strength to do what he must to preserve his peoples way of life and their traditions and wisdom to take the right actions and make the right decisions. Tororkun also aspires to be a great warrior one that can settle a dispute by simply showing up and inspire his allies as well as protect his people and their land and he knows he must leave home to acquire this strength.
Phobias/fears:
Blindness is one of his main fears given his nature loving side he fears the loss of his ability to take in such sights and even though he isn't fond of the bright sun he doesn't want to miss the sunrise or sunset. Extreme torture is another terrifying thought of Tororkun not that he cant take a punch but he would prefer a quick death in combat to a slow painful death. Tororkun also fears change and what it brings, the way it destroys culture and tradition.
Face-Claim:
Jellal Fernandes (Fairy Tail)
Hair Color:
Blue
Eye Color:
Brown
Height:
220
Weight:
99.7
Appearance:
Tororkun is a lean man with
fair skin he is average height for an Imuchakk and he has medium length spiky blue hair along with brown eyes, sporting a red tattoo around his right eye. Tororkun wears a scowl most of the time in unfamiliar places but is usually seen with a very concentrated look, and when walking around or sitting down he usually keeps his right eye closed. He wears the traditional Imuchakk clothing save for shoes, he prefers to be barefoot. Tororkun also wears a small mala like necklace wrapped around his right wrist that he got from his late grandfather.
Rukh Alignment:
White
Special Traits:
N/A
History:

History: Tororkun Grew up in Imuchakk and lived a normal life, at a young age he began his training although he never really developed an affinity for spear he instead preferred a five foot long bludgeon like weapon covered in metal studs (Similar to a Kanabō), it was five inches thick from tip to the beginning of the handle which was about one and a half foot long of course using it was always a hassle until he got the hang of it. Tororkun practiced his swings it was a lot of effort at first until he finally developed more upper body strength. Once he sparred against one of his friends who used a staff he put up a good fight but ultimately lost due to the lack of speed blocking the incoming attacks. He pushed himself the get stronger and become able to properly wield his weapon if any of his friends needed to practice any attacks Tororkun would offer to help in order to train his defense, as the years went by he became proficient in the use of the weapon. Outside of training Tororkun fished and helped build for spare money although he was never good at fishing even though he waited quietly he never really seemed to catch anything. Torokun knew most of his village and was a nice boy growing up but he, along with his friends caused their fair share of trouble. He did have a nice life, but with his father out at sea so often he never really had that someone to teach you about life and as such he stepped on a few toes being too blunt or got a scolding for calling it as he sees it, and he wasn't the best at dealing with others feelings and if a friend came to him for support he mostly made it worse. In time however he did learn to sugar coat the cold hard truth and to keep any drastically different opinions to himself. Eventually it was time for Tororkun to enter adulthood by slaying a Rampaging unicorn, after his fight he had the horn fashioned into a large Kanabo like weapon. After becoming an adult he was given his name, and other than gaining a name he himself had changed very little. However after becoming an adult he knew that in order to gain the strength and wisdom he wanted he needed to leave for the world abroad.
RP sample:

Role-Play Sample: Tororkun looked down and sighed he grabbed his weapon and took a deep breath and dove head first. Cold was the first thing he registered as he made contact with the icy water, he looked around it was dark underneath the waters surface maybe as bright a a quarter moon at midnight. Tororkun swam through the icy waters with ease after sometime he resurfaced closing his eyes for a split second so they wouldn't readjust to the light before turning his head back down and opening them again, nothing it was still a calm dark abyss below him.

Only a few time did he have to resurface before finding the creature he was looking for  and seeing the prize atop its head, unfortunately for him the creature had seen him too. Tororkun readied himself as the beast surged toward him, he swam forward at a slight angle and when the beast closed in he spun to the side attempting to ram his weapon into the creatures eye only to miss and stab through the fins along the back of its head. However the beast was too fast for Tororkun to rip the spear out right away and instead held onto the shaft tightly as he was pulled along by the creature, slowly he climbed the shaft of the spear until he was able to grab onto the fins his spear was lodged it he tugged on it until the fin gave freeing his spear. The beast shot straight up bursting out from beneath the waters surface the sudden introduction of light making Tororkun close his eyes before reopening them this is why he prefers overcasts, the beast flipped around so the back of its head would crash into the water in an attempt to rid itself of Tororkun and it indeed had the desired affect.

Tororkun hit the water suddenly causing it to act more solid than it was he flinched and was unable to keep his grip on the creatures fins. The beast swam out away from Tororkun before circling around and surging toward him, Tororkun held out his spear ready for the beasts incoming attack. The creature opened hiss mouth wide letting Tororkun see his razor sharp teeth, Tororkun readied himself for the beast as it speed towards him the held the spear back prepared to strike. The creature let out a terrible noise as Tororkun thrust the spear upward in to the palate of the creatures mouth, Tororkun shuddered at the noise but quickly removed the spear to strike again at the nose of the beast once he had thrust in the spear he used it to pull himself atop it head. He lunged for the horn grabbing it before beginning to pull on it SNAP, the beast began thrashing around it head battered against Tororkun who was pushed a few meters away, he held the horn and surged toward the pained beast the horn effortlessly went through the creatures skull. Another terrible screech caused Tororkun to shudder before the beast finally stopped moving all together.


Last edited by Tororkun on 20/01/15, 09:22 pm; edited 1 time in total