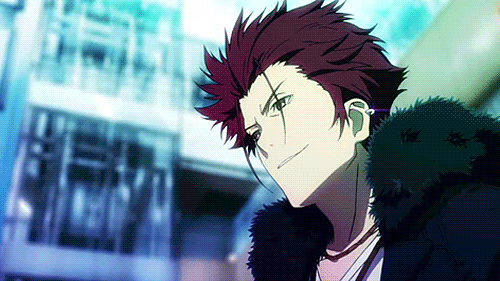 Name:
Sirius  Star
Country Affiliation:
Wanderer
Race:
Fanalis
Tier:
D
Class:
Warrior
Age + Birthdate:
18 + July 17th
Gender:
Male
Sexuality:
Straight
Personality:
Straight forward and brash, Sirius  presents a rather complex set of morals his relatively simple demeanor. Not particularly occupied with whether a person aligns with "good" or "bad", he instead places importance on whether or not people are honest with themselves or others. Due largely to his experience with Kou and Reim, Sirius  is acutely aware that the definitions of good and bad are arbitrary and subjective - often changed or switched depending on who is in a position of authority and, therefore, does not judge those who choose either path or balk at doing "illegal" or "immoral" things himself. However, he marks lies and hypocrisy as the height of villainy and, as a result, is unusually forthcoming with his own intentions and also bald-facedly critical of others' half-truths.
Though usually displaying a demeanor somewhere between sardonically jovial and bored, Sirius  is described by those close to him as having a temperament like fire - a fire that smolders with the losses of his past in times of quietude but comes fully aflame when his fists itch for combat. In keeping with his brash and forthright character and in spite of his quick tongue, Sirius  is more prone to speak with his fists than with his words. For him, there is no greater enjoyment than that found in brawling with strong opponents and no greater disappointment than raising his fists against a weaker man. When Sirius 's temper is ignited by the victimization of a friend, however, he becomes unable to calm himself until his fists or sword have struck a target, regardless of his enemy's strength.
Unfortunately, Sirius 's brash straightforwardness carries a strong strain of thick headedness with it. Though rather observant in crucial situations and particularly astute with doling out criticisms, he can often be rather simple-minded, requiring those with sharper minds to explain the finer points of any complex occurrence.
Likes:
Gambling: Sirius enjoys gambling. Although his track record for good luck isn't great, it gives him a thrill with the idea of making it big.
Fighting: Sirius enjoys a good fight more than anything. He's known to hold back at times just to prolong his enjoyment, yet despite his intense fighting style, he won't deal a finishing blow to his opponents once he knows they are no longer able to fight. However this doesn't mean he won't kill his opponent if they refuse to accept defeat.
Fishing: Despite his usual rough life style, Sirius finds fishing to be very relaxing and enjoys the peace of mind he gets from doing so.
Dislikes:
He hates Magicians. Prior to the caravan, Sirius 's family were owned by a Magician Clan. Despite being slaves, his family was treated fairly and served as personal bodyguards. The headmaster of the clan actually showed favoritism towards Sirius . Out of 6 children, he only bore one son who lacked natural ability as a Magician. Thus he would often treat Sirius  as one of his own. Shortly after his death, his family was demoted and used as mere farm hands and test subjects which ultimately decreased their numbers until only Sirius  remained. On the day his father passed away, he was told that if he could defeat the new headmaster, Leone (The predecessor of the former head) then he could walk away free. Sirius  knew there was bad blood between them because the former headmaster treated him more like a son than his own. Sirius  had never engaged anyone in true battle until that day and he won, but in a spiteful act of poor sportsmanship, the new headmaster tried to strike him down as he walked away. Sirius  can still only remember his vision fading to black before coming to his right mind, his body stained in crimson and the lifeless body of his opponent resting just a few feet away. He was 7 years old at the time and after that, he spent 6 months out in the world on his own before he was captured and once more apart of the cycle of a slave. The only other thing he hates aside from Magicians is slave traders. Because of his background, he considers them corrupt and targets them for elimination.
Getting Lost: Despite being a Fanalis, Sirius has a very poor sense of direction and is often asking others for directions.
Aspirations:
Sirius strives to unite Fanalis around the world and form a small country where Fanalis aren't controlled by any outside faction. A free nation where Fanalis are protected from the darkness of the world.
Phobias/fears:
He fears not being able to achieve his dreams of creating a place where his kin can retreat to and lives freely without concern for the outside world. He also has a phobia of snakes, he was once bit by one which he swore he was dying from poison, but in reality it was a simple grass snake, but the experience alone traumatized him since he had once seen a man die from snake bite as a child.
Face-Claim:
Mikoto Suoh from Project K
Hair Color:
Red
Eye Color:
Amber
Height:
179cm
Weight:
71kg
Appearance:
Tall and lean, Sirius 's slight build belies his immense strength and his superhuman toughness, but his wild shock of spiky red hair and intense amber eyes are clear indications of his demeanor.
Sirius  wears a black, leather jacket with a fur collar and a white V-neck underneath. He wears dark blue, denim jeans held up by a simple brown belt, with a silver chain attached from the belt to his back pocket, additionally with black shoes to top off the rest of his outfit. Sirius  wears other jewelry pieces with his clothes, primarily silver: a silver ring, and a star-shaped necklace. He also has a piercing in his left ear.
Rukh Alignment:
White
Special Features:
N/A
History:
Sirius  was born into slavery. By 10 years old he lost both of his parents to illness. With his life taking a turn for the worst he was taken in by two fellow female slaves who wanted to raise him as one of their own and protect him from the harshness of slavery. One night the slave Traders caravan was attacked by bandits who killed everyone except for him. A free Fanalis named, Porcius slew them all with ease before they could dispatch him to the afterlife. Porcius decided to honor those he had been with by taking him to the next town over where he knew of a traveling circus which he was familiar with and placed him under their care and protection. Ohana, the ringmaster and Porcius had a long term history together so he was glad to take Sirius  in. As a precaution, he ordered Sirius  to dye his hair black and use the name Syrus as a stage name.
For 6 years, Sirius  traveled the world with Ohana's caravan as Syrus. He was kept out of the spotlight mainly, occasionally making an appearance to help with certain performances, but he was mainly in charge of the backstage work. One day, on opening night in Kou, a altercation broke out on stage between Ohana and a couple Kou guards who claimed to have come to collect fees that Ohana owed from their last tour. Even after producing proper documents, they insisted that he pay a penalty for false entertainment so as they proceeded to force him down for a public execution, Sirius  emerged and dispatched them with ease….but they returned shortly with backup. His mind had been made up, he was going to defeat them and then get the caravan to safety even if it costed him his life. Though before Sirius  could do anymore damage, Porcius, once again came to the rescue, but this time Sirius  didn't stand by while the men were defeated in his name. Porcius so happened to be in the city when the altercation broke out and rushed to the rescue behind the Kou guards. At first he did not recognize Sirius , but after hearing the mighty Fanalis roar he emitted just before their fight, he knew then that he was alive and well. Porcius then decided that he would take Sirius  home with him and teach him everything he needed to know about himself as a Fanalis. It was the least he could do since it was likely his friends caravan days were over in Kou.
Several years later, Sirius  began to express his interest in dungeons and capturing his own Djinn so that he could lend his power to the slaves under oppression and lend his power to smaller countries facing defeat from larger countries all the while tracking down his fellow Fanalis to lead them to a safe haven. Porcius was unmoved by this and further tried to explain to the young Fanalis that getting tied into the dungeons would likely mean he would get dragged into wars and that war wasn't as easy as he was thinking it would be just because of his bloodline. That he needed to become a lot stronger and possibly gain allies to help him, as it takes extraordinary strength to conquer a dungeon. It was then Porcius suggested that if Sirius truly wanted to accomplish his goals that he should journey to Reim and compete as a Gladiator to further horne his abilities and gain recognition amongst the people. While he wasn't fond of this idea, he knew trying to further persuade the young Fanalis was a futile attempt and that he would have to learn the hard way, just as he did.
Role-Play Sample:
The tiny passenger ship rocked wildly against the sea, leaning sickeningly from side to side in the strong summer wind. Most of it's passengers had long retreated below deck, too nauseous to even think about straying far from what passed for toilet facilities on the rickety vessel. Only one person seemed unaffected; a tall, wiry Fanalis man slumped against the side railing. He hardly noticed the motion of the ship. After all, he'd been at sea almost constantly for months now.
He yawned lazily and stared out over the endless expanses of water. It was taking him a lot longer than he anticipated getting to Reim. It had been months since he left his mentor. At first he'd make good progress towards Reim and he figured he'd go to Reim and then return back home to within three months, tops, just in time for his birthday. It was a good plan, but as with nearly everything else he did in his life, he'd hit a few snags along the way.
"Sir!" A man, one of the crew called from a doorway behind him "It's getting pretty rough, please come down to the passenger hold!"
After so many years of traveling with Ohana's caravan, he understood the mans heavy southern accent, but he was quite content where he was. He ignored the crewman.
"Sir!"
"Piss off!" he snapped, shooting a warning glare at the sailor, who was less than half the size of the young Fanalis. After a tense few seconds the tiny man hastily retreated. Sirius returned to his musings. He supposed that, really, his brilliant travel plans had been doomed from the start. He tended to take that sort of thing in stride, however. When one was a "professional traveler" he couldn't repress a sarcastic chuckle at the thought that one would learn to improvise.


Last edited by SiriusStar on 13/04/19, 06:38 pm; edited 2 times in total