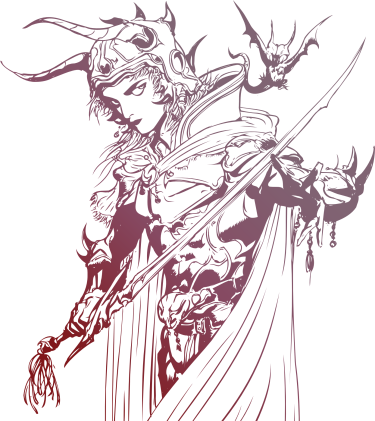 Name:
Caberyn Cornelius
Country Affiliation:
Reim [Western Isles]
Race:
Human
Tier:
D-Tier [Novice]
Class:
Warrior
Age + Birthdate:
18 | 5/20
Gender:
Male
Sexuality:
Heterosexual
Personality:
-
Likes:
Aspirations:
Phobias/Fears:
-
Face-Claim:
Warrior of Light | Final Fantasy I
Hair Color:
White
Eye Color:
Blue
Height:
182cm, 5'11in
Weight:
72kg, 138lbs
Appearance:
Rukh Alignment:
White
Special Features:
N/A
-
History:
Risen within the de facto capital of the Western Isles that lied largely untouched by the nearby Reim Republic whom decades prior had tried to invade, Cabe had longed to be a noble soldier. It was for the purpose of land and wealth that the once Empire had tried to invade with a small fleet. However, they had failed at trying to invade, due to the collective might of militias that were formed to protect their land. It is only after the victory of the coalition army that a then capital of the Western Isles had been founded, a stronghold to protect against violent invaders, but open to settlers and those of Reim blood and anyone willing to work. Reim had long occupied the lands, though peacefully, but new developments have tensed up these lands, hoping to not be violently invaded for land and resources. It is within the best interest of the Western Isles to peacefully coexist alongside Reim that they are unofficially part of. Exposed to a plentiful of Reim culture, due to his father being from a city within Gual, Cabe had long dreamed of the Western Isles being on par with the other great provincial capitals.
However, since the Western Isles had been comprised largely of small towns and settlements, Reim had ignored funding the unofficial province nor trying to come back to help develop the land. It was ignored, and the one time which they were not, was when a fleet of imperial colonists had wished to encroach upon the established settlements here. Cabe often had heard stories from his father of the times that they fought the violent Reim fleet and had successfully protected the land. It was heroic, Cabe thought. In the makeshift capital, where army veterans from the long ago war retired, Cabe made friends with others with whom he shared likeminded dreams. Quite frequently did Cabe spar with others and his veteran father who was regarded as a rather adept soldier back in the day. On his mother's side, Cabe hailed from a native Western Isle ancestry, of people long tied to the land.
Due to the success of his father though, Cabe grew up well off enough to enjoy a fair life. Upon reaching the age of seventeen, he received saved funds from his father which allowed young Cabe to pursue a military life as a legionary within Reim or try to become a gladiator. In his father's eyes, Cabe's exceptional talent with a sword had to foster somewhere, someplace else, as the Western Isles could not contain the growth of Cabe. Quite ecstatic and grateful for the opportunity Cabe was, but having promised his friends that he will try to help grow the Western Isles, he was unable to just truly leave. So, Cabe took the funds and departed for the Coliseum to foster his growth, before he was to return back home, to help the Western Isles flourish.
Role-Play Sample: