Spoiler:

Enemy Name:

Korinna

Rank:

B

Needed damage to take down:

A

Description/background:

Korinna is a Reim native who grew up learning to fight from her Gladiator father. When her brother died at a young age, her father decided his daughter would learn, same as a son would have. She has had countless fights in the Coliseum, mostly at the lower ranks as she learned to hone her skills and has an impressive win record.

Abilities:

Korinna moves at 9 m/s and wields a segmented sword that inflicts B-tier damage. When the segments are all connect, the sword is 1.5 meters long, when extended, the whip-like sword is approximately 4 meters long with segments of the sword every .5 meters.

Deflecting Whip

– Korinna twirls at 20m/s, her blade extended to twirl around her, deflecting up to A-tier damage.

Stabbing Whip

– Korinna drives her blade into the ground at her feet and the blade extends at 20m/s, coming up in a location of her choosing up to five meters away to inflict B-tier damage.

Sharp Jab

– With her sword not segmented, she jabs the blade forward at 20m/s to inflict B-tier damage.

Painful Constriction

– Korinna extends her blade at 20 m/s in a whip-like fashion to wrap around an opponent's legs, dealing C-tier damage and immobilizing them for two posts.

Razor Boa

– Korinna extends her blade at 25 m/s in a whip-like fashion to wrap around an opponent's throat, dealing A-tier damage.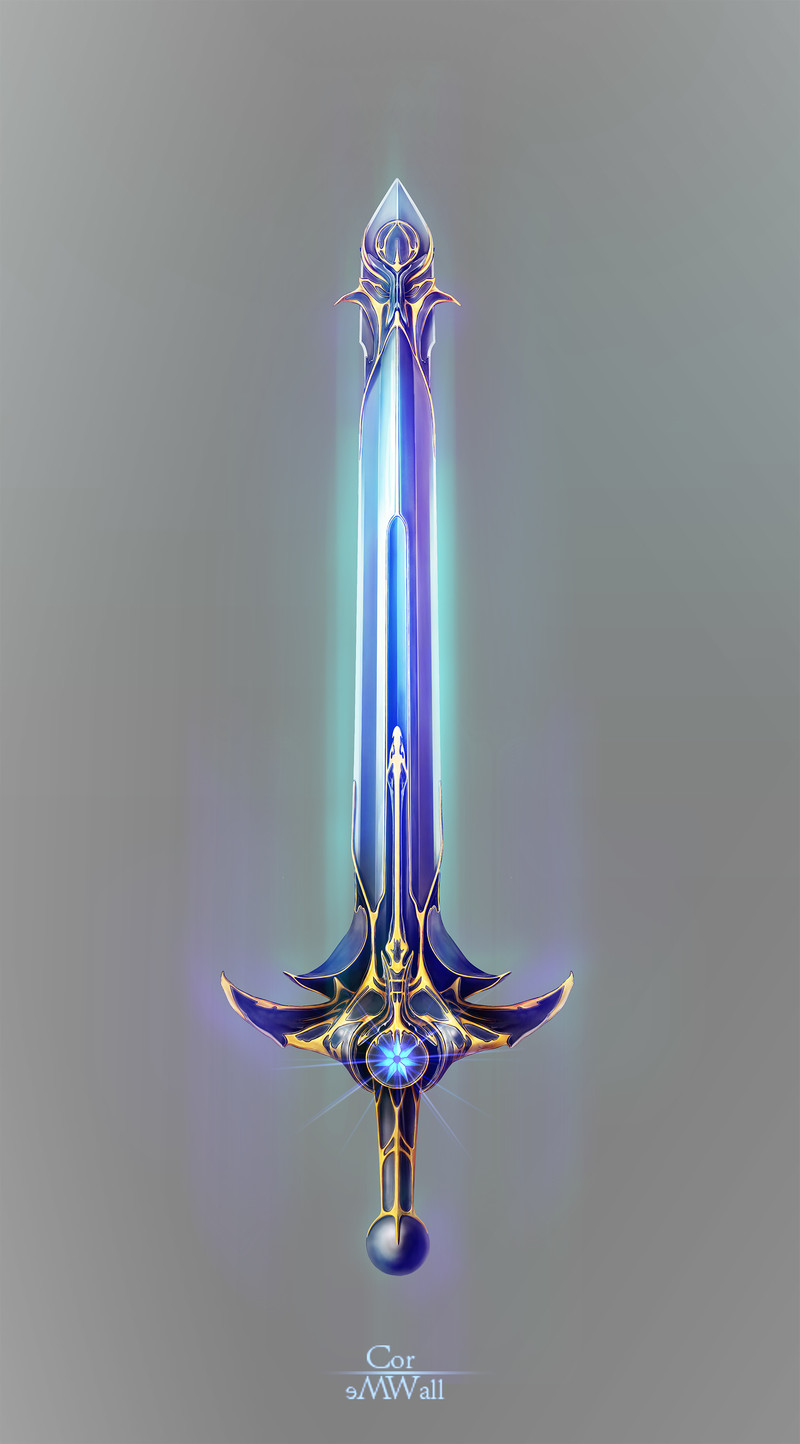 Name:
Stave Of The Storm
Tier:
D
Material:
metal and gold
Appearance:
The stave is odd looking to say the least. As at first glace it would appear to be a sword. However that is only to fool the fools. As the Sword is truly a stave. With its hilt being ten inches long and 25.4 in centimeters. With the side handles being five inches each in 12.7 centimeters. The blade itself would be a mighty four feet long in 121.92 centimeters and would be five inches thick and 12.7 centimeters. Making it the idea cutting stave. The color of the sword looking stave becomes muti colors of blue. Depending on the emotions of the wind he is around. It also have gold out lines within it and gives off a light aura. Althought the stave  can not truly cut things on its own using his wind magic is the main goal of it.
Approved! Here is your code! Add it to your Vault.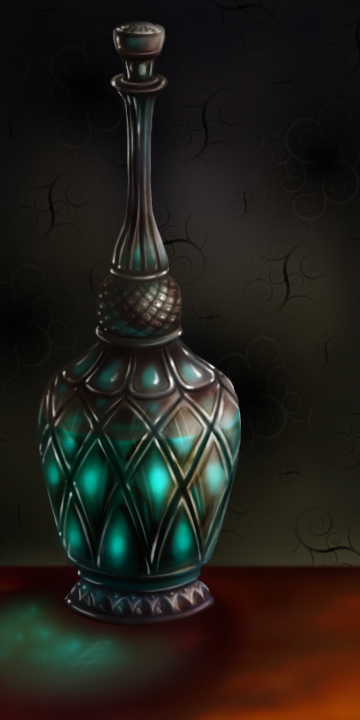 Name:
Witch's Bottle
Tier:
D
Type:
Magic Item
Magic Type:
Plague
Appearance:
A 10cm tall bottle made of tough glass and a magic circle in the inside of the bottom of the bottle that glows green when the bottle is fed magoi.
Function:

Plague Plume -  Upon feeding magoi to the bottle, a green liquid will begin to fill from the bottle. The green liquid will suddenly then bubble away into a plume of gas that will shoot out of the bottle and travel up to 5m away in a 1m wide and 1m tall line. Anyone who breaths in the gas will suffer vomiting and cramps for three posts.
Spoiler:

https://vignette.wikia.nocookie.net/darksouls/images/5/52/Ashen_Estus_Flask_-_01.png/revision/latest/scale-to-width-down/350?cb=20160613233753" alt=""/>

Name: Essence of the Dawn

Tier: A

Type: Magic Item

Magic Type: Sunseer [Heat+Light+Clairvoyance]

Cost: 10 magoi to activate | 5 to sustain

Appearance: On the outside, it is an ordinary flask that is roughly 20 cm tall and 7 cm wide. During the day, the inside is filled with a warm, fluorescent golden liquid that seems to come alive at the touch. It's warmth reminds you of the kiss of the sun on a summer day or a mother's loving embrace. In the night, the liquid turns blue and cold, shining brightly like the moon.

Function:

The Wrath of Apollo - After channeling magoi into the flask, keeping the flask upright, the liquid sunlight will drain out and seep into the ground. A pillar of scorching light that is 20 meters in diameter will erupt from the ground underneath the target and deal B tier damage in the form of burns as well as applying the effects of the magic type.

The Gift of Diana - After channeling magoi into the flask, turning the flask upside down, the liquid moonlight will drain out onto the surface below, creating an icy mirror that is 15 meters in diameter. It will show any past or present the user wishes to see. However, it will be silent and the user many only look into a maximum of 1 threads per use or sustain.


Last edited by Ghost on 23/10/20, 03:52 am; edited 1 time in total