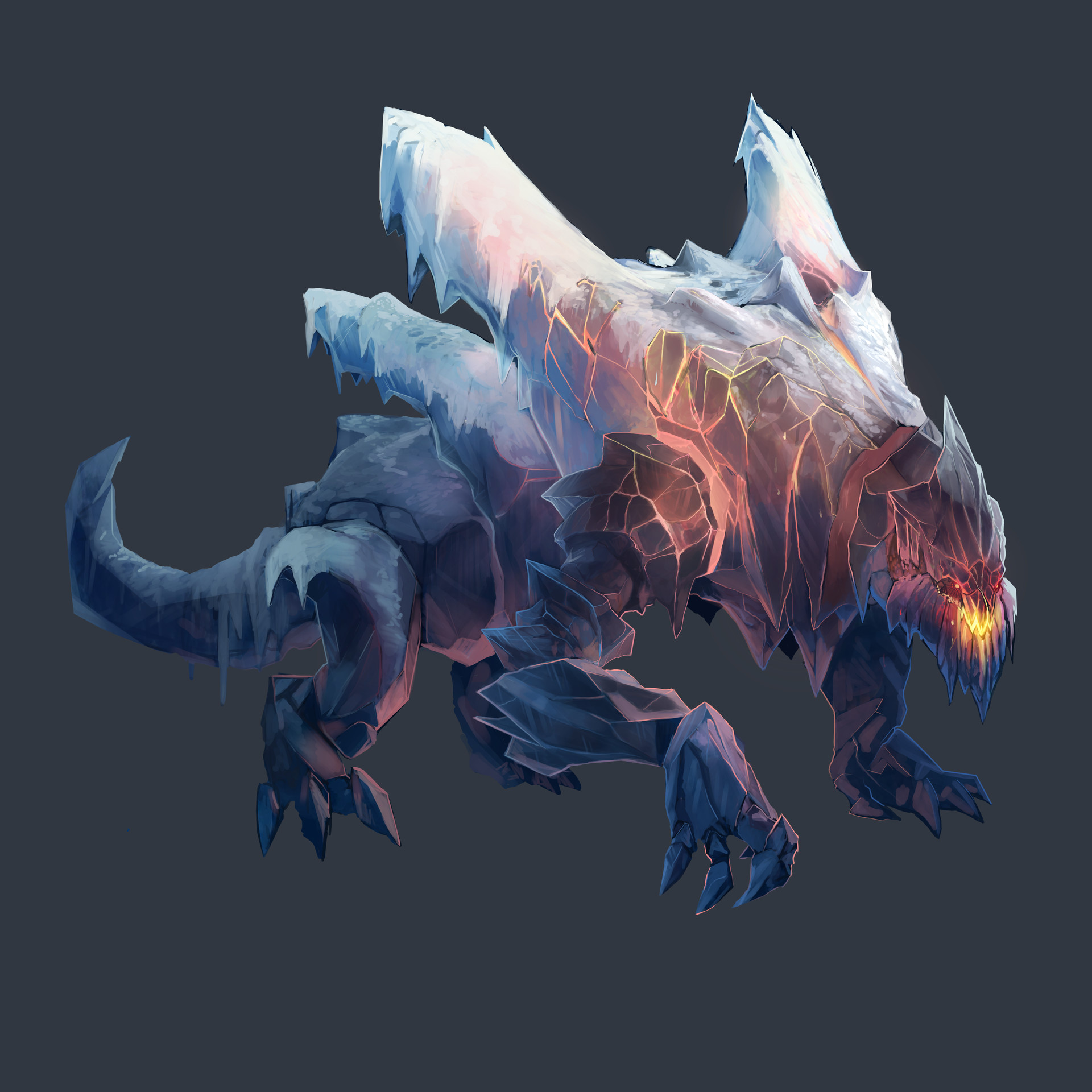 Name:
Gamiruru
Type:
Dungeon Mount
Magic Type:
Asura[Heat+Ice+Life]
Appearance:
A large beast formed of frost and flame given life by the power of the dungeon Gamigan. The monstrous frame boasts large claws, a thick tail, fearsome sharp teeth, and ice shards emerging from its flanks. However, despite its appearance it has the temperament of of a dog and is rather friendly. Gamiruru is 6 meters long from tail to snout and can comfortably fit up to four passengers at once.
Function:


Can carry up to two people while moving up to speeds of a loping horse.

Half of the beast is always cold, the other half is always warm. This beast provides relief from both extreme heat and cold, but is somewhat uncomfortable to ride during perfect weather.