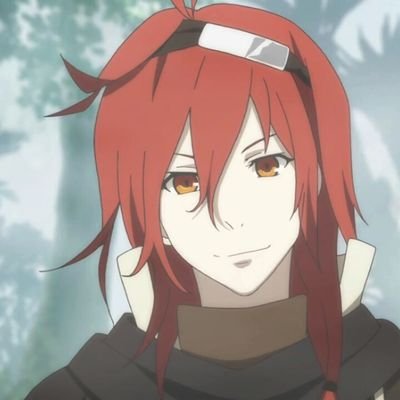 Name:
Atlas Prime
Country Affiliation:
Reim
Race:
Fanalis
Tier:
D
Class:
Ranger
Age + Birthdate:
Age=23 Birthday=11/16
Gender:
Male
Sexuality:
Straight
Personality:
Atlas likes to think of himself as friendly. He likes to make new friends if the chance arrives. He is not shy and feels its okay to talk with almost anyone unless there is a good reason not too. He likes to show of his strength so sometimes it might seem like he is showing off or picking a fight with others. He doesn't meet to seem arrogant but sometimes that is how he comes off. Atlas likes to try and protect those around him. Once he determines someone as his friend of his ally he will do what he can to protect them from harm whatever that may be. Its one of the main reasons he tries to become stronger. He also seeks to become stronger more from where he is from. Being a Fanalis seems to push him to rise up to the challenge the others put on him. Atlas takes pride in his race and also his strength. Atlas can also be a bit impatient at times. He likes to get the ball rolling on things instead of just standing around doing nothing or possibly waiting for something to happen. He tries to be on time to stuff because since he doesn't like to wait, he tries not to make others wait for him.
Likes:
He likes to be like a big brother to others. So he enjoys when others rely on him like siblings would do to an older brother. Atlas likes to test his strength to see how strong he is. So since he wants to be stronger than others he has to fight them to figure out if he is stronger or not.
Dislikes:
Since he wants to protect others he feels like he does a bad job if someone else gets hurt from his failure to protect them. Also thinking for to long. Its not that he doesn't like to think, Atlas just doesn't like when thinking of what to do takes to long. If they have to decide something and it takes to long, he might just go with what his gut tells him.
Aspirations:
Atlas is driven by his want to meet others and make friends. He likes to make friends where ever he goes. He doesn't really care if its some random guy, as long as he makes friends. Another thing is he wants to get stronger. He wants to be strong enough to defend those around him. He wants to protect those who can not protect themselves basically. Lastly he wants to see the world. He knows that some parts of the world require him to be stronger to get to, so this helps with him trying to be stronger to defend others
Phobias/fears:
He is afraid of being alone, it's not like he will go crazy with just being by himself but that lasting effect of it starts getting to him. Second he is afraid to let those around him down. He feels like he should always be doing his part and if he can't he starts to freak out. Lastly he is afraid of making others around him mad. He wants to see everyone in the best mood so sometimes he has to watch what he will say so others will feel happy.
Face-Claim:
Adlet Mayer - Rokka no Yuusha
Hair Color:
Red
Eye Color:
Orange
Height:
183 cm (6ft)
Weight:
72.5 (160 pounds)
Appearance:
Atlas is a pretty tall guy compared to others. His hair is a deep red that is really long, so he tends to wear it in a ponytail and let it hang down, even still it hangs down to his lower than his butt. Atlas isn't to picky on his clothes, more wanting to wear something that is easy to move in. His clothes normally consist of a headband he wears on his head. He wears a black cloak over his body that covers up his regular attire of a tan shirt with black pants. His shoes are a brown color and they are easy to run in.
Rukh Alignment:
White
Special Features:
None
History:
Atlas grew up in an orphanage. He was more dropped off at the age of four. He doesn't really remember anything of his parents either. He would try to ask about them from time to time, but never got an answer. After a while Atlas came to the conclusion that he didn't need them anyway. Atlas would often hang around with the others at the orphanage. He made a lot of friends while there.
Because he was in an orphanage, people wanting to adopt would come by often. It seemed that none of them really took to Atlas so he got to watch as his friends would leave him to live with there new parents. At the age of ten, Atlas grew used to this. He became sad a lot with not being adopted but would make himself feel better telling himself that they weren't the right parents for him.
When Atlas turned sixteen a person came to the orphanage looked at the kids still there. It seemed he was in need of an apprentice for his work. Seeing as how Atlas was the biggest he was finally chosen to leave that place. Saying goodbye to everyone he left with the man that would become his new parent.
Atlas traveled with the man named Tyson for a while. The work in which the man did was doing quests for money. Basically he was a mercenary for higher earning his keep. This is how Atlas learned his fighting skills. It took him a couple years to get to a good level with it and he learned a lot from the man. When Atlas was eighteen is seemed they decided they would do a quest not knowing the dangers of it. With in the quest Tyson was mortally wounded. As Atlas struggled to fight off the creature attacking them another man saved his life. Atlas rushed to try and see if there was a way to save Tyson, but sadly he passed away from his wound. Atlas was grieve stricken from this but knew he couldn't let this ruin his life. He vowed that day to become stronger so that he wouldn't lose someone close to him again.
Role-Play Sample:
Atlas listened to Yasuki speak about his on Totodiles relationship. He never really thought about how close they were. "Well we have know each other for quite a while, its not a crazy amount of time though. Its more like we depend on each other in a way. We opened up to each other. I'm sure if you and your Vaperon do that too, then you can become close too," he said to her. He hadn't really known Totodile for a super long time. They had probably spent about four or six months together, which to some could be considered a while and to others a short amount of time to get to know someone. When he talked about the festival she mention it was something she just watched. "That sounds like a shame, it was really fun and since you are from Lamia Scale you could of came," he said to her. He remembered having fun with other people trying to win some of the contests. Sadly he didn't get to do all of them though, but he did win at least one though so that was a good thing. She then mentioned about his surprise at being in the guild and her physical appearance didn't seem to fit for Lamia Scale. "Well I was more shocked just figuring out your from Lamia Scale.
I think its always cool to see more members from the guild. And not really on the physical appearance thing. I have a close friend in the guild and she has a condition that hinders her sometimes. I think what would make you a good Lamia Scale mage is to push through your weakness and get stronger," he said to her.