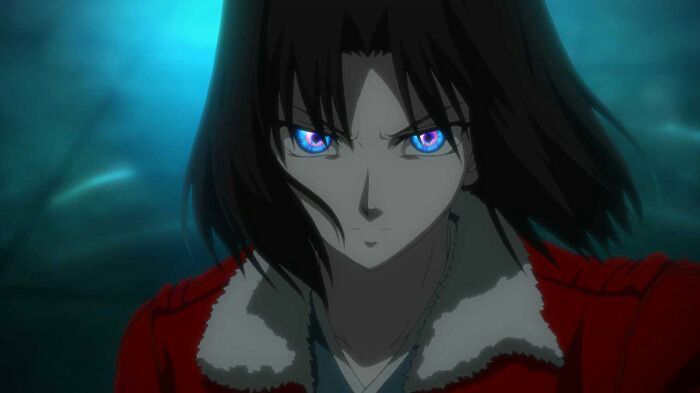 Name:
Beck EyeDea
Country Affiliation:
 Reim
Race:
Fanalis
Tier:
D
Class:
Warrior
Age + Birthdate:
19 , 8/01
Gender:
Female
Sexuality:
Straight
Personality:
Beck is quite the anti-social person due to her dark and long passed not to mention her relentless personality of Logic, Progress and survival. This isn't to say she doesn't socialise or can't socialise she just prefers not to as in Beck's mind its not a Logical activity. It 10 billion per cent opens her up to betrayal, attacks while simple wasting money on silly things of no value how does such trivia earn trust. it's ludicrous she would say.
She finds it difficult to trust people with her strong wall created over time, and instinct to always take a different path if she's growing close to anyone.
With these things in mind along with her History, she has become very kind to those in need, "Indeed Indeed I will help those to help aid the battle against suffering". She is utterly against corruption, has no problem killing without warning, and prides her self on pushing those with potential forward in Life.  While she doesn't bond with people that often, once she has passed a certain line she will be the most loyal person in the world and would have no problem going to war for someone she cares about regardless of the consequences to oneself, in-fact this is one of the major linchpins in her personality she doesn't care about herself one tiny per cent and is partly seeking a death that has yet to come.
Likes:
Potential - Anything or anyone that has the potential to be great, now this isn't relating to a kid become a hero, but if a kid had an idea to improve his village and was working hard to do it.
Combat - She partly is subconsciously craving death under the weight of not feeling part of this world, she enjoys combat like a huge thrill, wouldn't you if you were dancing with your dream.
Dislikes:
Food - Due to having a seriously bad outlook on people, Becks has lost the ability to taste food and thus it's just a tedious activity that she must take part in.
Corruption - Anyone in a position of power who abuses their power to push down the weak, or prevents potential from being achieved.
Aspirations:
To find someone to die for - She somewhat lacks meaning in her life and thus is looking for something or someone to die for. This would ideally be something that is a blooming potential to be grand while crushing suffering, lacking corruption while providing her many chances to fight for her life and possibly her death. This would grant her one precious moment of being able to romance aside some sort of meaning with her own death, and not being complete wasted of a presence.
Phobias/fears:
Snakes - Specifically small snakes with fangs, this is because in her passed within a long since destroyed town called Eyedea a crazy person by the name of Kabotop attempted to reward her with a gift, a gift of shiny eyes of wonder, however, this involved a modified snake biting each of Becks eyes and inject a strange liquid. The pain was beyond unbearable and it lasted several hours until Kabotop was satisfied.   When confronted with snakes of any nature she will instantly become aggressive and move to attack/kill said stake, however, the specific snake that was used on her would cause her to freeze for a moment before running without stop for several hours.  
Face-Claim:
shiki ryougi  Kara no Kyoukai
Hair Color:
Black
Eye Color:
Black with a Glowing blue/ocean inside
Height:
177cm
Weight:
48 kg
Appearance:
Black short wavy hair with her black-based eyes with glowing blue oceans within them, a scar on the back of her right shoulder giving shines of a sword strike. Clear signs of being in great physical shape she is a fanalis after all. However, her smooth pale skin and nice curves still come through strong revealing a lovely feminine figure. Her breasts are just average though.
Clothing and Accessories: She generally wears a tight fitted black Kikmno to allow for easy movement, the easy accessibility to hidden weapons along with a Red leather jacket over the top, and black trainers. Her sword is heald on her back with no sheath in order to allow her to draw it from such a position quickly.
Rukh Alignment:
Black
Special Features:
Despite being a Fanlis they have pitch-black hair, this is for two reasons, the first is being her hair being engulfed and stained at such an early age by blood and chemicals and the time they spent in the town Eye-Dea where a person named Kabuto tried to implant a mental condition within them as an attempt to save Becks soul. Kabuto used magic to permanently dye Becks hair completely black from its already slightly blacked state and whispered these words "When your hair returns to red, you would have found your hopes, at which point I will be wanted you to return the eyes I gave you ".
History:
Beck's has had such a horrible life at the age of 2, an age at which she only just started understanding what her parents were to her and how much she cared for them and them for her when they were maliciously murdered without warning or cause just the urge of a passing drunk with a big sword. It was at this point Beck turned to the black rukh, she was too young to truelly understand fate yet alone curse it yet instinctively as she nearly drowned in her parent's blood she did curse her fate, why were her nice loving family gone. Her parent's blood that almost drowned her corrupted her Fanlis red hair dying it partially Black their were also some foreign chemicals which triggered the dying; this would cause even more problems for Becks as she grew older not to mention the attitude problems she developed after such a tragic backstory to her life. She lashed out at the other kids, families and even assaulted a passing lord at one time.
Having no family to call her own she found herself more and more becoming an outcast, she didn't know she was a Fanalis, but she knew she wasn't human and yet was forced to move between towns of the human world as she bounced between merchant communities. She travelled far and wide picking up the sword along the way, it wasn't until she met Caphalor and Kabutop of the city of EyeDea that she finally managed to call a place home, the place was quite strange and she was fully aware that it borderline that of a cult and yet everyone was nice and caring. However the insane nature of this place soon impacted Beck's life in a way she couldn't have imagined,  Kabutop the leader of this Town had discovered the black rukh within Beck and was furious, she knew what it meant or at least she thought she did and as such she dragged Becks into an isolated area and threw her on a table "Stay if you behave id reward you" "I'm not a Dog". During this incident, Kabutop would scrap part of her hair away while caphalor prepared snaked in a nearby pot. During the Incident Becks hair was dyed completely black and her eyes were glowing like an ocean and within 2 days Eyedea the entire town seemed to vanish and Becks was once again travelling the world alone.
Kabutop had implanted subconscious message within Becks mind with the hope that one day she would return to the Light "When your red shine back, your light will too". she has also left a note to head to Reim.
Role-Play Sample:
It had been two weeks since Becky had left the Kou Empire and her weird sense of emptiness weirder than normal she had lost her friends, and new family and she had no idea why they left her alone or how they left her alone, an entire village had just vanished, "arr i really don't like this world at all, everything gets taken from me". "Right little brat give us all your gold" *Thumb* the sound of someone falling on the dirt road impacted the air which was swiftly followed by a slight dragging metal sound "A swords been drawn?" Beck thought to herself as she came around the corner ontop her fiery steed. "Walk away now, or I'm joining on the boys side" Beck would say with the presentation of a furiously bored and fed up with life face rose like a devil in season swelled on her face....


Last edited by Beck on 08/01/20, 07:12 pm; edited 3 times in total