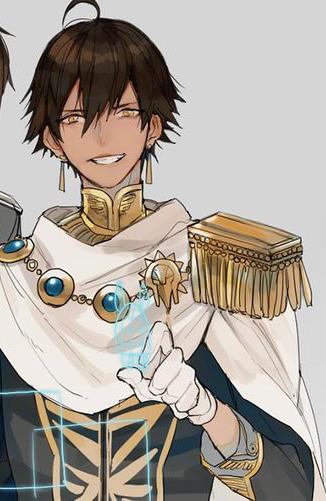 The sun began to descend beneath the horizon painting the twilight sky a shade of beautiful peach. The evening had cooled to a chill, causing Jahan to wear more clothes than usual. He was adorned in fine garments, black mulberry silk lined with golden floral designs. Above it was a white cape chained across his chest with golden ornaments. The collar of his neck was adorned in golden ornaments and above his left shoulder rested a golden epaulette.
He stood on a cliff overlooking the vast city of Kou and once again he would take in the wonders of the land. The country, the city and its air were still refreshing and invigorating to the young lord. Jahanghir sat with his back against a blue jacaranda tree. There was an odd feeling of comfort he found in being near the tree, it seemed to connect the king back to nature.
The specimen was foreign, and while the tree began to wilt from the winter air its petals would cascade slowly upon the world king. Jahan smiled to himself and began to breathe slowly.
"in and out" he thought to himself, feeling as his magoi circulated through his blood. The vessel of life connected all of them, the trees the wind the stars and the people--they were all united. Every blade of grass and every bird in paradise moved rhythmically in this circle called life. It was only the humans who seemed to have the hardest with this.
However Jahanghir had no trouble with it, he was blessed by the rukh, he walked and breathed through fate which had chosen him. He was strong and well connected to the universe, like the plants and the animals and just like the tree he would rest upon; Jahanghir was a beautiful foreign specimen. The rukh had danced with delight around the king, as if something good were to happen. Though what? He couldn't see or tell what fate had in store for him yet the world king was drawn to stay in place for just a while longer.
The rukh landed on the jacaranda tree besides a few of which would perch upon his crown and his body. Jahan sighed dropping from his meditation, he opened a rucksack from besides him unraveling his own ebony jaguar skin blanket. He pulled it around himself and began to question if he should build a fire.