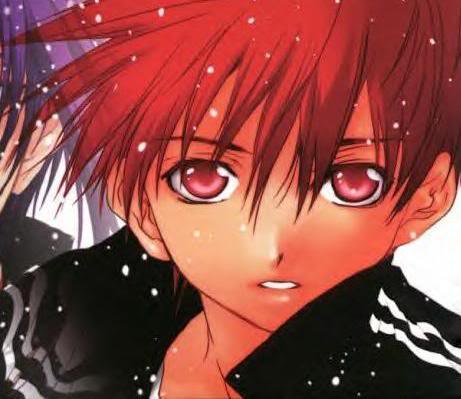 Name:
Kaziki, Shadefang
Tier:
C-Tier.
Gender:
Male.
Sexuality:
Bisexual, he usually prefers humans or his own race but males and females.
Age + Birthdate:
14 l July, 26.
Nationality:
Reim.
Race:
Fanalis.
Specialization:
Strength.
Personality:
Shy
He has always been like the shadow in the background. Because he is a very shy but yet young boy he never really enjoyed company cause he would get nervous and uncomfortable. Although this does not effect if he hates or likes someone some people though he is not shy around because they seem easier to talk to. This is also due to something that has happened to him in his past, after seeing his father die he just seem to become a quiet person more and more.
Deep thought
This is one of the main personalities of Kaziki he seems to always been in deep thought thinking about something but it's not too important he just thinks about what he will do in his future. Maybe think about his battles or battle plans for the future. This may also seem like his coming out rudely, but he is a very special Fanalis because he does think out his battle plans. This doesn't mean he doesn't lose his temper easily but if he loses his temper he might forget to use his plans.
Smart/Mature
Due to his maturity at a early age sometimes he is mistaken for a short sixteen or seventeen year old but is just really a little fourteen year old! He is also very smart so thinking is easy for him in battles and with his intelligence he is also a multi-tasker! It seemed to be a must to be mature for this little Fanalis as he was raised and grew up differently then most children.
Kind hearted
Sense he is kind, he often finds himself donating to others in need, or helping them when they are in trouble. He is very quiet thought when he tries to do good deeds because he doesn't like to make a fool of himself.
Likes:
~Kaziki enjoys being alone, it's his favorite hobby being alone if it is a hobby. This is because growing up he never got much attention so he got use to being alone and he enjoys it because he can think clearly with no disturbances.
~Kaziki also enjoys nature he admires nature. This is because you can never stop learning about nature something always seems to change in Nature so it fascinates him.
Dislikes:
~He dislikes the ignorant people who don't care for nature. This is because he has admired nature for the shelter it gives to the living the oxygen it gives Kaziki to breathe for him to live.
~He never really liked people who abandon there friends. This is because in a way Kaziki had abandoned his friends, and feels responsible for it. Which still pains him to this day.
~He hates bacon it is his least favorite meat. He just simply doesn't like how it feels in his mouth or the way fat is chewy on his teeth there fore he will never enjoy or eat bacon ever!
Phobias:
Total chaos to outbreak in the world, if chaos breaks out too much he fears the light or good as some would say cannot protect the world any longer. Which would cause the world to go into total havoc or hell as some would call it.
He fears large crowds due to his shyness, this makes him uncomfortable and he studders a lot. A large crowd isn't till it's like nine people or above. This is a fear he wishes to conquer some day. Which he most likely will succeed.
Aspirations:
He has a goal to not be so hot headed like the others in his race, he has seen the others in his race die because of that. He believes this is something a Fanalis must achieve, the greatest goal for Kaziki.
He also wants to become the strongest Fanalis to make his own kingdom or well to conquer a dungeon to make his own kingdom and to free the people who have been enslaved by the horrid people of this world.
Face-Claim:
Daisuke Niwa from D N Angel.
Weight:
127
Hair Color:
Crimson red.
Eye Color:
Light red.
Height:
5'6
Rukh Alignment:
Light.
Special Traits:
None.
Appearance:
His appearance seems to be bright and welcoming he also loves to wear something like school shirts. He usually wears something with red on it or white, those are his favorite colors in the whole world. When he is in his battle stance he seems to have a fierce position, his right foot slanted his left foot bent and a foot back from when he stands normal, his body is slanted over his fingers curl onto his palm like his making a eagle claw of martial arts to sum it up.Some others colors that Kaziki usually wears is black and blue.[/b]
History: Kaziki grew up in a happy home, his mother Alicia was very kind not the Fanalis you expect she never really lost her temper, his father was sort of a hero to him too. His father was very powerful he had watched a spar between his father and his dad's friend his Father had threw a couple of air kicks and upper jabs and his friend was down. He always looked up to his father wishing to be more like him, but that wasn't what his mother wanted. She didn't enjoy violence in fact Kaziki never could recall seeing his mother fight ever.

She spent reckless nights trying to teach him to be kind to anyone he met, he seemed to start to be a little rude as he got stronger. She didn't want to raise a strong son with no manners, the father didn't approve he loved Alicia very much but he didn't want a soft child. His mother would stand there getting yelled at by his father Rakine. He remembered walking in on them one night and his mother was crying, she seemed to have a bruise on her cheek. Kaziki would not accept that, his temper cut loose he fought his father to protect his mother, to show his father he can't hurt his mother!

His father had almost broke his arm, but his mother had aided him in the fight she was surprisingly skilled it was all in a flash too him because the adrenaline running through his veins. Although he did recall his mother sliding under his father and kicking him up in the air then grabbing his arm and slamming him down. Kaziki mother had killed his father, she told him they had to flee they could possibly get in huge trouble for killing their own kind. He had questions for his mother but she gave no concern to them and had them flee.

This event happened when he was around nine though, the following year when he turned ten his mother was captured by a slave master. He had no idea where he was in the world where he would go, he was a lost cause now. He only carried on for his mother's sake that she is somewhere in this cold world, and he hoped she was alive. If she was alive this was more the meaning for him to stay alive and not die. He returned to his home because he thought the Fenalis race might not know that his father was murdered.

He was in luck too because they didn't know in fact he found out his father had moved on, from the death spot. He found his father's grave right by the house, this was good for him because now he could live happily if he wanted but couldn't because he had to find his mother. should start getting stronger for his mother. As he traveled he found a town with slaves he saw his mom near a tent, in shackles on her legs bounded to other slaves he was about to run at her and rip it off, he saw his mother getting whip to get back to work, he was so furious he was going to kill those idiots... some day for now... his mother had to be strong and he had to get stronger

[b]Role-Play Sample:
'The world is dark...' Kaziki thought to his self. It was December twenty fifth and his mother had been enslaved. Out of all the Fanalis members it was his mother that had to be enslaved. He regretted the race of humans even being made, he gritted his teeth in screamed into the night. "WHY! WHAT THE HELL HAVE WE DONE TO YOU DUMB HUMANS!" He was so enraged his hands grabbed locks of his red hair, he yanked at it crying harder. This was probably nothing compared to the pain his mother was probably dealing with by now.
He got up from the ground, it was lightly snowing he took a deep breathe and exhaled, he saw how his breathe looked like fog. He didn't give too much thought to it as he got up and set off to somewhere else he was just lost in this cold dark world.


Last edited by Kaziki on 04/03/14, 08:44 pm; edited 6 times in total