[center]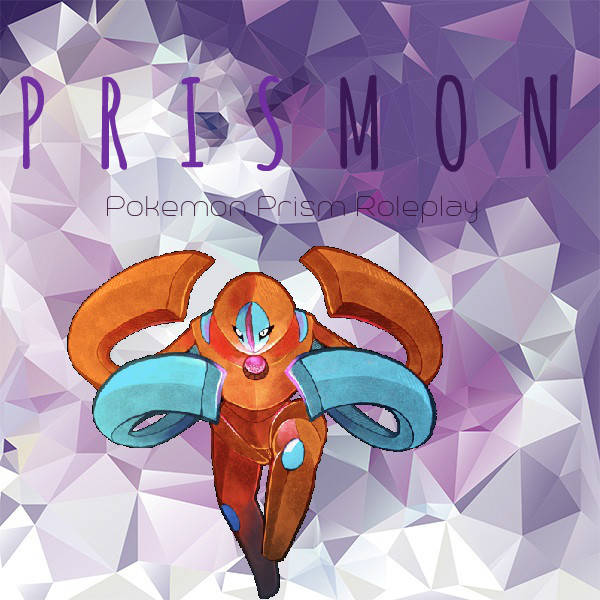 Prismon Rules  - Prismon Classes  - Exp System
Pokemon Prism or Prismon for short is a pokemon roleplay that takes place in the lovely region of Saidonis. A new yet small organization of scientist who call themselves Team Delta have joined Team Rocket hand in hand on a top secret project they call Operation Prism! Team Rocket, being as cocky as ever, thought they could manipulate the small organization into giving them all the pokemon DNA research they could get, little did Team Rocket know, Team Delta was already several steps ahead of them and ended up expanding faster than any other organization has in pokemon history. 
Using the information they discovered from Team rocket, team delta disguised themselves as rocket grunts and captured and stole hundreds of pokemon from all over the Saidonis region. Bringing the pokemon back to their lab they genetically altered their DNA creating what the Saidonis region calls, Prism Type Pokemon. Water type charizard's, Fire type venusaur's, grass type blastoise's and much more. However catching and stealing regular every day pokemon wasn't enough. Somehow Team Delta managed to kidnap the legendary space pokemon Deoxys, and by utilizing its DNA they managed to also change not only a pokemon's typing but also how it may look. Team Rocket confused, distraught you name it, is now reaching out to the people of Saidonis to put an end to Team Delta, but soon we all will know how in control Team Delta really is. Gym battles, Contests, Elite four, are just half the adventure in this action packed pokemon Roleplay. Are you the hero this region needs?
FOREWARNING THE SITE IS BEING REVIVED AFTER SOMETIME NOW THAT I HAVE MY SCHOOL SCHEDULE IN PLAY SO DON'T BE AFRAID TO JOIN!