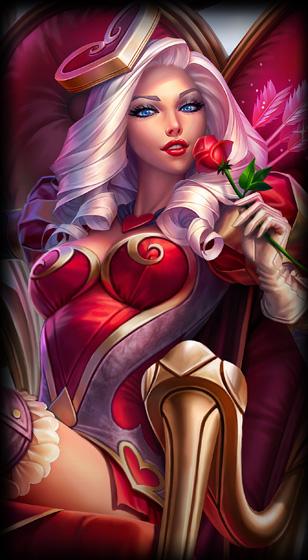 Name:
Lucinda Tsukuyomi Murciélago
Country Affiliation:
Heliohapt
Race:
Human
Tier:
D- Tier
Specialization:
Dexterity
Age + Birthdate:
22, October 18
Gender:
Female
Sexuality:
Bisexual
Personality:
Well well, what can we say about little Luci? Probably the most prominent feature of her personality is her desire to simply sleep the days away. At first it was brought about by her affliction, which slowly turned into laziness and now into sloth as the problem got progressively worse. She does naught but sleep and think, usually about trivial matters and such, though her thoughts can be described as quite intelligent at times.
Her actual behavior shows no sign of this innate ability to think, rather it shows a spoiled little daddy's girl that never had to work hard for what she has. Even with her ability to think and act with a reasonably high IQ, she struggles to keep her emotions in check, usually in the form of anger and frustration, trying to keep people out and away from her in her time of solace. As such she can come across as very rude, insensitive and sometimes even downright offensive. What people fail to realize is that it's really not her speaking said obscenities but rather all of the fury and annoyance eating away inside her, literally. However, she does have a rather likable side to her as well and as such she decides to classify herself as a tsundere, though not quite a viscous one.
Y'see, Luci's greatest strength is really her charisma, able to weasel her way out of anything and everything with a couple of sweet words and a sob story, which lends itself to a job as an actress. She declines any offer she receives however, having now followed her dream to the very end, she didn't want twenty-eight years of her life go to shame. This is the likable element to her, just how confident and outgoing she is, as well as her flirtatiousness, which she has even build a majority of her techniques around. Luci tends to give off a great charm, most likely due to her stunning looks and 'personality' overall. She enjoys attracting attention to herself, both in and out of combat.
Luci holds a great deal of sadness within her that people probably don't notice just by surface appearance, longing for the good old days when she didn't have a care in the world and could do anything she wanted without consequence. Now though, her depression has started hitting her hard, the main focus of the corruption being the growing affliction in the form of the accelerated weight loss. She has had to convince herself that she is not anorexic and that she has to keep eating in order to stay functioning.
A way, in which she deals with it, is her 'addiction' to drinking. In all honesty, she could stop at any time, the weight loss would rid her of the addictive chemical in alcohol and she'd be fine. However, she uses it as a form of release of stress and such, a way to remove all rational thought from her mind and let instinct take over. There is one slight problem with this however, she is very, very cheap, only wishing to spend money when absolutely necessary, hence her hesitance to go drinking by herself and instead invite a friend it form then into paying for her.
Likes:
-Determination: Similar to her love of the idealistic Luci has an adoration for those who share her determinations to reach their goals. She has always been known to speak highly even of foes who have shown great determination.
-Traveling: Seeing new sights and places while meeting new people is a cool thing to have in life. Others may not be as lucky but she is surely lucky to get that type of life. She is alone, but she enjoys this type of life style. This held Luci learns the kinds of things along the way.
Dislikes:
Unimaginative People: Boring people bore Luci, straight to the point. If a person cannot provide to her something that can hold her interest she easily flakes away and keeps a mental note to avoid said person in future encounters
Restriction of Freedom: Not having the freedom to do whatever she wants to do makes Luci uncomfortable and easily annoyed. Things such as "school" and "curriculum" she despises when she believes she can do all what those institutions through her own experiences and traveling
Aspirations:
There are two major motivations to Luci's actions. The first is to be seen as a professional, doing a job and respected as an expert in her field - she wants to earn the right to be considered an equal to any person in the world. This point is, of course, an extremely long way in the distance for her right now, but it is something that she yearns for. One day, she truly believes that her name will be spoken in hushed whispers - at least, she hopes so.
The other, far more obvious and simple, is money. Barely a day goes by that Luci doesn't think about money and how she needs more of it, what she could do with it, and why she doesn't have it. She is extremely envious of the rich and the wealthy, and though she does have her professional pride and her principles, there is very little that Luci would not do for the appropriate sum.
Phobias/fears:
Luci fears her own capabilities are simply not enough to measure up in a world of vastly superior magi.
She fears that she's not good enough - that she will never be good enough, that hard work and effort will not win out over the advantages of proper breeding and inborn power. She is kept awake at night by the fear that the next job may be her last; that she'll come to the attention of the wrong person and meet a sudden, violent end.
She is afraid that when she does die, she will be judged harshly by whatever forces determine such things. She is afraid that for all she tries to play it off as a simple job, she has done horrible things and will do many more horrible things over the course of her life. She fears that 'it was just a job' is never going to be enough to wash the blood from her hands.
Face-Claim:
Ashe- League of Legends
Hair Color:
Varies, usually white
Eye Color:
Blue
Height:
180 cm (5'11)
Weight:
54.4 KG(120 lbs)
Appearance:
Seductive is definitely a good word to describe Luci's overall appearance, having designed herself to induce attraction in both males and females. Everything to do with how she looks is important to her, wearing clothes that are more stylish and colorful. Due to her rather tall stature for a female, she is very noticeable in a crowd, much to her evident enjoyment, being the centre of attention, though that could be attributed to her various other 'attributes' also. Her manner of speaking is incredibly alluring and suggestive, a rather rich tone and drawn out syllables in addition to her uh... 'feisty' nature.
Her features very hold an allusive charm to them, with perfectly smooth pale skin on a slender and curvaceous build with incredibly large breasts, the subject of many jealousies and admiration. Her eyes are colored a deep sea blue with a bright twinkle in it's depths, the twinkle of a youthful feeling, joy. Her usual expression is fixed into one of passive bliss, ignorant of all the troubles around her, in her own little peaceful world, which somehow adds to her beauty it seems. Her hair is a measure of her vain pride, being smooth silk to the touch and colored with the illustrious beauty snow, bright white locks flowing like a pure waterfall. Her hair style has changed numerous times during her many years, starting during her younger years, at which time it was styled in a rather short bob framed around her face loosely. As she grew, she changed it to a flowing fall of water-like hair, falling lightly around her face and shoulders, which bounces around as if it were nothing but fluffy wool.
Rukh Alignment:
Light
Special Traits:
None
History:
Lucinda was born in Heliohapt to two loving parents. Her father, Aslen and her mother Tsukana in the desert. She was being attacked by monsters when the elf happened upon her. He helped her get back to Heliohapt, afterward explaining he was a traveling mercenary. Upon hearing this she insisted that he stay in town, she explained the monsters in the desert had become more violent. Of course everyone in town offered to pay him, so the man stayed and helped the town with their monster problem. The longer he stayed the more he began to like the people of Heliohapt, and the better he got to know, Tsukana. Over time the two fell in love, so the mercenary decided to stay.
The two married and had twin children, Hiro and Lucinda. Sadly, the work of a mercenary is never safe, and a few short years after their children were born Aslen was cut down by a rival mercenary. Tsukana fell into a deep depression, while she tried to take care of her children to the best of her abilities, she had lost the fire that she once had and began to fall ill. Slowly withering away, Tsukana couldn't care for her children as much as she needed to, leaving the two to learn and grow on their own from a young age. At the age of ten Lucinda was having to take care of his mother and 'younger' brother, though she didn't mind at the time because they were both so dear to her. Unfortunately though, their family was no longer bringing in the money from their father's work and were barely scraping by.
When their mother died, Luci began to feel more hopeless than ever. Thankfully someone came along who was interested in adopting the orphans. An older man who had recently lost his wide. More time passed, hoping to have a family again she couldn't have been more happy. Their new father even became their teacher and began to train each of them how to defend themselves as they got older.
Luci loved her master and father-figure, he was always more than happy to learn new techniques. At the age of fifteen Luci became a bit more outspoken than his brother, a bit more hardheaded too and as the years went by the would share a special bond that up to this day would be unbreakable.
Having grown up, Luci had decided that she needed to carve her own path and thus decided to leave home in an attempt to make a name for herself, although it has been a few years since she had left home and she was still at square one.
Role-Play Sample:
Other site:


The pitch-black sky had just bestowed upon The LeVian Empire, and the moon was nowhere to be seen due to the vast number of grey clouds that invaded the sky on that day. In a couple a seconds, a lightning took down the silence and warned those beneath that a rain was about to occur. Alyssa alongside the three other LeVian Noble Knight had just arrived before this towering building which once had the purpose of serving as temple for some old and lost religion. Even if, the building was surrounded by a vast forest, the moonlight still managed to pierce a few rays between the thick clouds, illuminating this majestic structure which now had a different kind of purpose. Green moss began to grow around the supporting stones on which the building was build upon, overall it looked like an abandoned and old structure. Its perimeter was also surrounded by a medium-sized wall with a thickness of 30 inches at least, although it was quite old and it gave only a little amount of defense.

Aya was affiliated with the band of rogues which recently just took over the area; also the role which she played represented a key part within their plan. The young Kitsune was placed in charge of their tactical division due to her analytical mind which was capable of supporting them with different kind of strategies that were beneficial for their fighting style. Whenever it came to devising up new strategies, Aya would propose different kind of battle formations while also dividing up the members upon certain factors. Those who were sturdy and capable of showing proficiency within close combat were obviously chosen to sit in the front row, while the medical division was placed in the back in order to support them in combat. However, knowing that there might be the risk of getting flanked or attacked from behind, Aya has also assigned a special squad with the sole purpose of combating such acts. After the Empire had mercilessly swept down and crushed the rogues who had the audacity to try and commandeer their lands, Aya and a few others were subsequently captured and taken hostage. At first the LeVian Commander had made plans to execute them all but Alyssa had intervened, not only because she had found out that majority were fellow Kitsunes like herself but she had also see the promise that the young people had held and had decided to recruit them.

A couple of hard steel gates were placed with the purpose of encasing the building completely within those walls; only two knights were in charge of the mechanism at a time, and both of them were lingering above them as keepers. Once the group was located at a distance of approximately two meters away from the gates, and after the appropriate signal was formed; the doors were hissed open in order to clear their path inside. Quivering and screeching was the sound that resonated from the mechanics, clearly indicating the doors were quite old in age. Small particles of dust began to swirl forth while the leaves were savagely blown away in the process. Everything in this place had an eerie vibe; even the air seemed quite thick and uneasy, as it was overwhelming the novice and apprentice knights completely with its simple presence.

Despite that the place looked abandoned from a distance, in reality it was heavily guarded by a hefty number of skilled knights. Those who were acting as guards were equipped with a communication device that was plugged within their ear in case there was an unexpected attack and the word needed to travel rather quickly. On top of this, the organization also had a number of knights that were skilled in sensory techniques, and around the temple there was a small sensory barrier which had the purpose of alerting those who maintained it, if someone had to courage to barge inside their base without any kind of permission. The barrier was rather simple and could be maintained be three knights at a time, also its shape was similar to a dome-like barrier which covered only the building and not the wall which stood around it. Almost all of the members of this organization were already above the threshold of adulthood, which meant that they were at least eighteen years of age.

Having finally arrived inside their base of operations Alyssa let out a small sigh of relief when she was finally able to throw her weight unto a nearby chair. She had no idea why rogues were hell-bent on trying to capture the land which was held by The LeVian Empire for more than three millennia but there was no way in hell she would allow a bunch of power hungry hooligans trample on the lands that she had her ancestors had sworn to protect. Slumping back into in the chair, Alyssa would begin to rub her temples as her golden hues scanned the maps that lay scattered all over the table. They had already managed to take down most the threats and their war was almost over, which was a relief seeing that Alyssa always hated violence but in the end these people didn't want to listen to reason or compromise and so unfortunately they had been wiped out of existence, which was a pity after all a life was a precious thing no matter how the person had lived it. "Lady Alyssa." A soft voice rung out from behind the wooden closed doors. "It seems as if the leader of the remanding Rogues wants to surrender and wishes for an audience with you and is currently waiting with Commander Aya in the meeting room." Alyssa was more than pleased with this turn of events, no more fighting means no more loss of lives for her and the rogues. "Thank you for that bringing such good news, I'll be there shortly." She replied tiredly to the messenger behind the door. Slowly getting up to her feet Alyssa quickly made herself presentable and made her way to meet this man.



Last edited by Tsukuyomi on 30/12/15, 09:25 pm; edited 1 time in total