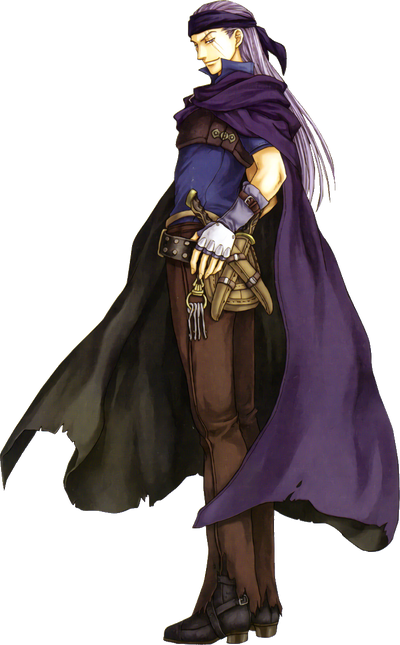 Name:
Naheed, son of Baraz
Country Affiliation:
Heliohapt Kingdom
Race:
Human
Tier:
D-Tier [Novice]
Specialization:
Strength
Age + Birthdate:
25 years (February 7)
Gender:
Male
Sexuality:
Bisexual
Personality:
Naheed is, primarily, a man with a profound, even cynical sense of humor. He has learned throughout his life that taking things seriously is better left for those in charge of government. He therefore makes a point of combating insecurities and hidden fears not with battle cries or avoidance, but with stoicism and a good laugh. Whenever possible, he will also make a joke about that sort of thing, avoiding the mental stress of thinking how unfair things are by merely seeing the black humor behind them. An important part of his personality is in giving himself titles, that may or may not be completely absurd, as a way to keep the memory of his father Baraz alive in his mind. He likes to think that is something he has inherited from his father, as he too constantly gave himself titles. Naheed has a great interest in the freedom and exchange of cultures offered by the open trade between countries, which is a part of what he aims to achieve in this world. As a hobby, understanding organisms and concepts that surrounding him is also a great interest, as Naheed possesses that which anyone in his hometown lacked, a genuine hunger for knowledge of all kinds.
Likes:
Maurenia Rabbits are one of his favorite animal species. He adores the combination of fluffiness and killing power that they possess. The Heliohapt fencing style is another thing that he holds very dear, both for being a gift from his father and for being extremely fun to use.
Dislikes:
Maurenia Baboons. He does not dislike the baboons themselves as much as he dislikes their battle cry, sharp teeth, strong muscles and the fact they always seem ready to kill and eat anyone in their way. The limiting of trade between countries is something he could also do without, since his belief is firm in a worldwide free market.
Aspirations:
As a well-traveled individual and a man of indefinite curiosity about the world that surrounds him, Naheed possesses a great affinity for pursuing goals. He does, however, have one dream that he has been setting his eyes on for quite a few years now. He intends on stimulating the free trade between nations, one by one if necessary. That's a start, a free market in which everyone can sell at their own prices, and where the competition shall generate the best products that any nation has ever been able to even imagine. The smaller version of that dream, the "worldwide black market network", is already ongoing.
Phobias/fears:
From an early age, Naheed had a pathological fear of spiders. They terrified him, and he couldn't help but want them dead. More recently, the man has been focusing his studies on animal behavior and importance, however, and has been able to remain in the same room as a spider without looking at it every half a second. Due to his father's orientation, however, that irrational fear was one of the only things that managed to break his cool. He makes a point of not fearing death, but one thing still manages to get to his very primal instincts. Darkness, combined with absolute solitude, can reduce his effectiveness to think rationally, as it does to many fellow human beings.
Face-Claim:
Legault (
Fire Emblem
)
Hair Color:
Lavender
Eye Color:
Lavender
Height:
174.24 cm
Weight:
65 kg
Appearance:
A man of sharp features, Naheed bears the facial expression that wise thieves and merchants both carry at all times. A slight smile to both express confidence during negotiations, and avoid being hit in the face due to them. His lavender-colored, straight long hair and eyes come from his heritage, and on the left side of his face, crossing over the left eye, are two side-by-side scars. His outfit is lightly ragged, the brown pants and purple cape demonstrating weariness much more than any other part of it. Under the cape, Naheed wears a blue shirt and leather chestguard. Other than that, he always wears black boots, light purple gauntlets with metal fist plates (for deflecting) and a purple headband, to keep the long hair away from his field of vision. On his waist, he carries a wide black belt, as well as a pair of daggers and several lockpicks. Hanging from the belt, an inexpensive steel sword can be seen, which he uses in combat.
Rukh Alignment:
White
Special Traits:
Dual scars over the left eye.
History:
Naheed was born in a small village of Southern Heliohapt known as Chepri, which bordered Cathargo. Or rather, "Chepri, the largest urban center in all of Extreme Southern Heliohapt". At least that's how Naheed's father, Baraz of Reim, used to call the place. Bearing in mind that no one else in the kingdom had ever used such designation as "Extreme Southern Heliohapt", the title was quite accurate. Naheed's father had come from the Reim Empire years ago, and also used to say that he was "the strongest Reman to ever live in Chepri". That was accurate as well, but just as irrelevant as "Extreme Southern Heliohapt". The fact is, that no other Reman had ever even set foot on that small village. Northern Heliohaptians had never set foot in that village. The place was so incredibly remote that few southern Heliohaptians even dared to call it home. And yet, that's where Baraz, strongest Reman in all of Chepri, had chosen to settle for his final years. He was an old, cheerful man by the time Naheed was born to a local woman, who he never got to meet.
Remote as it was, Chepri still had its problems, and the mother was dead before Naheed completed a year of age, fallen to disease while still recovering from the child's birth. Still, his father had no remorse, and taught him from an early age that he should always move forward, and never feed those destructive feelings of hatred and sadness that affected so many. Always smiling, joking about things that others would even panic over, Baraz was wise in his own way. For Naheed, he was a goof. He always respected his father's abilities and teachings, but he knew, deep down, that he was nothing but a goof. And a goof is what he strove to be as well. No one seemed to dislike his father, after all. From infancy and all the way through his adolescence, Naheed proudly presented his father as "Baraz, goofiest man of Extreme Southern Heliohapt". This was perhaps the motivation that the father needed to train his son in the traditional Heliohapt fencing. Granted, Naheed had no idea that his father's abilities extended much beyond basic farming and practical jokes, but he gladly accepted the classes. A surprisingly rigorous trainer, Baraz made sure to prepare his son in the most important part of fencing.. the deflection, and other evasive maneuvers. The training lasted until Naheed was 15 years old. Having reached the age of a man, he wanted to go beyond Chepri, and after a brief exchange of words with Baraz, he was given a destination. His father sent him to the south, to know the land of Cathargo!
He had heard of the creatures that inhabited the province of Cathargo and the other regions of the limit between the Dark Continent's unexplored areas and the Heliohapt Kingdom from his father, who had seen them fight in Reim's coliseums, and was overwhelmed by such an objective. Yet, all he could do was smile at his father and utter the words: "I'll be the strongest Extreme Southern Heliohaptian to ever explore the province". He then turned his back and left, feeling as if a part of him was saying goodbye. Before he gave 10 steps away from the old house of Baraz, he already knew there would be no point in returning to Chepri. And indeed, he would never set foot in that village again. For the following 5 years, all he did was avoid, avoid being eaten by Maurenia Baboons, avoid being beat to death by Maurenia Rabbits, avoid poisonous fruits and venomous beings, avoid pissing off elephants and lions, and most important, avoid losing his will to continue forward. At 20 years of age, he had done a good job of exploring Cathargo, acquiring connections among the wild peoples of the savannas and fellow explorers, as well as all sorts of outlaw. When the time came to return to society, he decided that the black market would be his occupation. He became a decent negotiator and talented smuggler of Magic Tools and other rarities. From there, he continued on, moving from Heliohapt to Reim and all over the two countries' distant provinces. At 25 years of age, Naheed is a pillar of the local black market, and an avid defender of freedom of trade between different nations.
Role-Play Sample:
The Great Lord Naheed's Adventure Log: Rabbits
At 23 years of age, Great Lord Naheed acquired one of his most notable features, a double scar over the left side of the face. Many have asked Great Lord Naheed about it. Why two scars? It sure is unusual if left without explanation. At that time, Naheed had been wandering through Maurenia, decidedly one of the most dangerous provinces of the Dark Continent, not to mention the known world. He was on a rather naturalistic phase of his journey, and decided to seek the nest of a Maurenia Rabbit. After looking around Central Cathargo for a few days, he finally found one, and with a youngster as well! It was a very lucky day indeed, as no adult rabbits seemed to be around. He walked over to the nest in the middle of a summer afternoon, and almost instantly regretted it. "Now now, what do we have he-" Naheed was shut mid-phrase by the sudden leap of the little being, which hit his face, using it as a platform in order to take a second leap, getting several meters away from him. Despite the initial failure, Lord Naheed didn't give up, and as soon as he figured out how to pluck his head out of the deep sand in which it had been buried, he gave chase to the rabbit. This time, the shrewd Naheed made sure to avoid the rock-shattering impacts of the little critter's feet. "You may be fierce, little being, but you hardly have a chance against 'the fastest Extreme Southern Heliohaptian in all of Cathargo!'. And indeed, that day went to the records of history, as the day that the Great Lord Naheed was wrong... the rabbit had a chance against him, and took it. Several times. Still, by nighttime, the man had captured his target, and held the baby rabbit proudly. He even managed to study it before the mother showed up. A female adult Maurenia Rabbit was a lot bigger than a human being, let alone a rabbit youngster, and the exhausted Naheed negotiated with the beast. From the negotiation, he got two things, his charming double scar, and assisted air transportation (also known as "being thrown in the air for about 50 meters", if technical terms must be used). "The Immortal" Lord Naheed did survive the fall, and went on to live many other great adventures.


Last edited by Naheed on 19/10/15, 06:42 am; edited 2 times in total