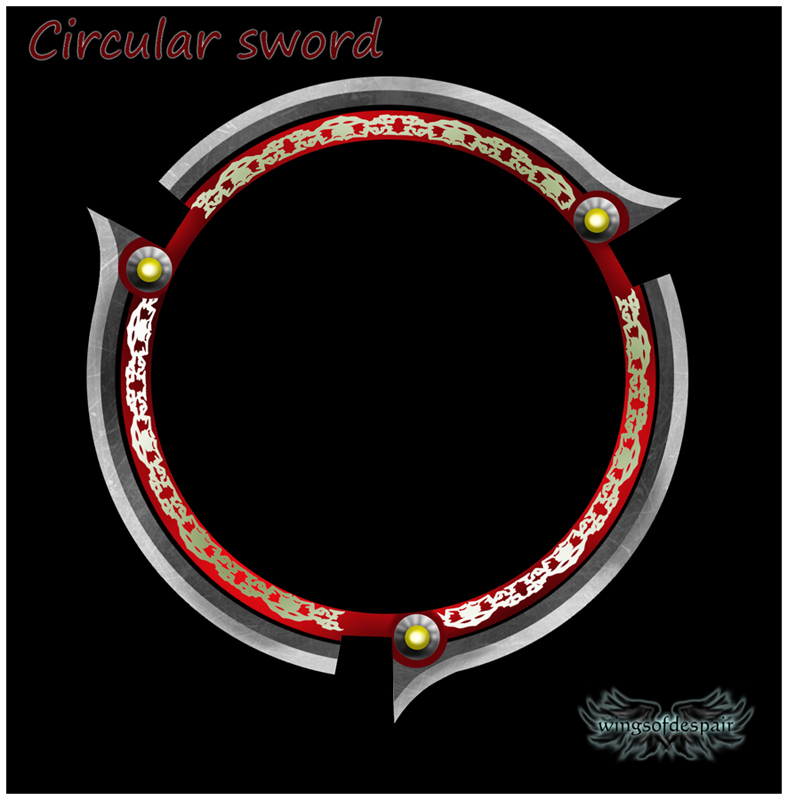 Name:
Recycling Revenge
Tier:
C-tier
Type:
Magic Circle Sword
Magic Type:
Asura [Life+Fire+Ice]
Appearance:
The Revenge is a circle sword standing at 1m wide in diameter with the blade part being 10cm wide and the handle being 5cm wide. The blade is red near the base with the actual sharpened parts of the weapon being silver. A magic circle glows on one of the three handles.
Function:


Pass it on- The user pays 10 magoi | 5 to sustain and throws the blade to a target location up to 10m away if strikes someone the blade does C-tier damage. However, if it strikes the ground an Asura construct shaped like the user will pick up the blade and toss it back to the user.  If he Asura throws the blade it is covered in Asura flames until picked up by either user.