Name:
Ronove's Destruction
Djinn:
Ronove
Cost:
50
Type:
Lightning
Class:
Offensive
Range:
Long
Cool-Down:
Once Per Topic
Description: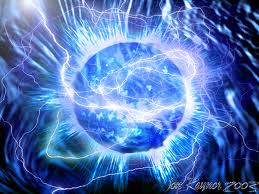 Chanting:

Pierce through the havens and earth, burn to dust those who oppose you, paralyze those that fear you, and burn brightly in those worthy of your strength like that of the sun.
Electricity coming off Solomon's body would surround him in a circle which he could make the circle be
up to
450 cm wide and 450 cm tall once fully surrounded by this circle Solomon would be unable to leave but nothing could enter as well unless already in the circle before fully completed, and nothing could be damaged in this circle by this magic. The electricity would take on the form of a solid dark blue circle that could not be seen though but only by Solomon so he could watch the destruction but this circle would clearly be electricity. From the point of the circle it would explode instantaneously growing outwards, keeping its dense blue color and appearance expanding. It would continue to expand till it is 100 meters in diameter and the density of this circle would be enough to crush the earth beneath it and the environment around it as it grew also changing the environment around them by doing so.
As long as anything (objects, weapons, tools, creatures, buildings... anything) remained in the circle only excluding the space that Solomon stood in or area generated initially at the time casted, it would take A-tier burning damage in the form of lightning. Once the range as been fully grown it will then stay for a couple seconds still within one post showing off its sheer size that of like a blue sun before dissipating.
(Note: -As it grows it doesn't become hollow.)


Last edited by SolomonxKing on 29/03/18, 04:26 pm; edited 10 times in total