The Meridian Guard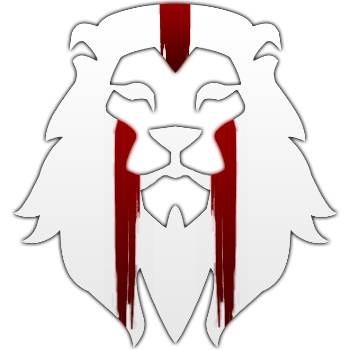 Affiliation
: Meridian Settlement-Merrze
Type
: Military
Status
: Open
Requirements
:


Entry: Needs to have at least one character interaction with the leader or someone ranked captain or higher.

Departure: In order to leave you need to write a thread with a 1,000 words detailing reason for leaving.

Activity: Will have to post at least one thread a month detailing activity in the military.

Description
: The goal of the Meridian Guard is to ensure the prosperity of Merrze's goals and to help protect the people of the settlement. Their goal is to be a force that protects the peace of others and exists as a form of peacemaker. While they are small right now they hope to support the founding of Meridia as a country in the future.
Leader
: Merrze
Rankings and Requirements:


Warden~ The head of the Meridian Guard, the one in charge of training and leading important missions for the military. Anyone in the military is eligible, must be A-tier or higher along with a plot chain in order to earn the postion

Current Warden- Merrze


Saints~ Meridian soldiers specifically chosen to serve a higher duty among the guard. These troops are in command whenever the warden is gone or busy, there are a total of 4 saints at a time. These saints are amongst the elite of any solider of Meridia, in order to be chosen for this position you must A-tier or Higher. Upon earning this position they can learn the A-tier move taught my the Warden Queen of Meridia (check profession)

Current Saints: None


Nemean Guard~ Higher ranking member of the Meridian guard, they are generally the personal troops chosen by a saint in order to be one of their highest trained. In order to earn this position a troop must be B-tier or higher and must have at least 2 feats proving importance to the guard. They gain access to the B-tier move taught the Warden Queen.

Guard Members: Jahangir Nikitor, Mercenary Ping


Lion Guard~ Troops who have consistently fought in the guard, keeping up their training and hard work. In order to gain this position, a faction member must have been active for at least 2 months and done at least 3 jobs pertaining to the faction. These members gain access to learn the C-tier ability taught by the Warden-Queen


Meridian Solider~ New members to the guard are treated as simple members of the Meridian Military


Members
: Ping, Jaja, Aseo
Threads
:
http://magiworld.forumotion.com/t9458-ballad-of-a-saint-and-the-brick-building-of-a-nation-plot-invite-only
http://magiworld.forumotion.com/t8097-joining-the-cause-job
http://magiworld.forumotion.com/t8965-tom-the-third-battle


Last edited by Merrze on 17/07/18, 12:46 am; edited 1 time in total