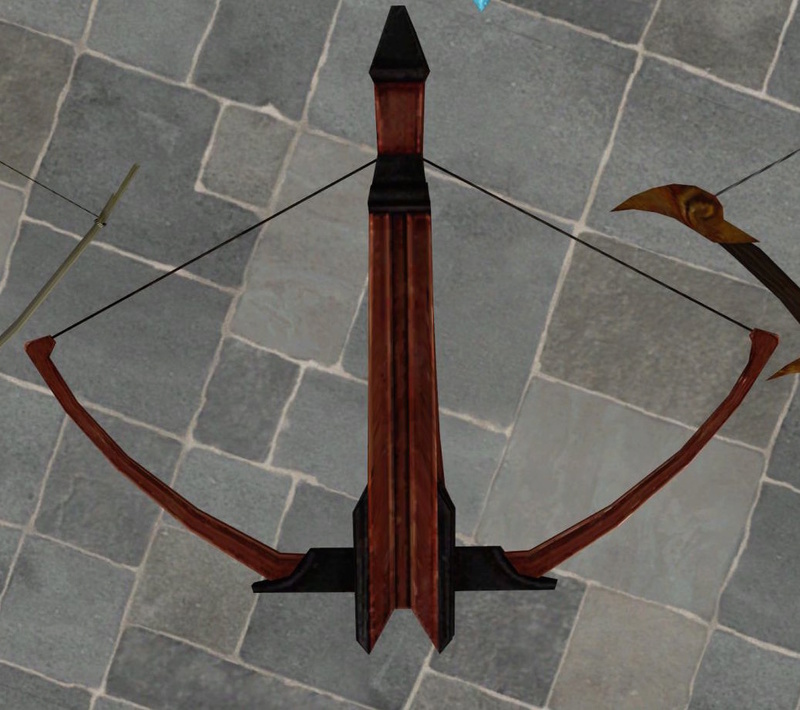 Name: Feather
Tier: D
Type: Crossbow
Material: Wood, string, slightly metal
Appearance: The crossbow is a hefty 14cm in length and approximately 10cm in width, with metallic wings off the end of the crossbow to hold the string firmly in place that stretch taut to the end of the crossbow. It is made from mahogany wood, assembled metal that Farrah found, and string and wire she salvaged from homes around her neighborhood.
Ammunition Material: Metal
Ammunition Appearance: The metal bolts are approximately 5cm in length and 3cm in width. They are fastened firmly in the center of the crossbow and are capable of being fired at great speeds after Farrah releases the latch on the crossbow.


Name: Talon
Tier: D
Type: Dagger
Material: The weapon is comprised of various salvaged metal Farrah acquired while spelunking around in Balbadd. It is fairly competent work given the shoddy material she had to work with.
Appearance: The dagger is approximately 8cm in length and the blade is 2cm in width. Farrah created it out of salvaged metal, cloth, and wood she acquired from around Balbadd. The hilt is made of cloth and wood, which she attached a sharp metal piece inside the wooden hilt. It is sleek black (a personal touch) and split in the center, giving it a pronged appearance.