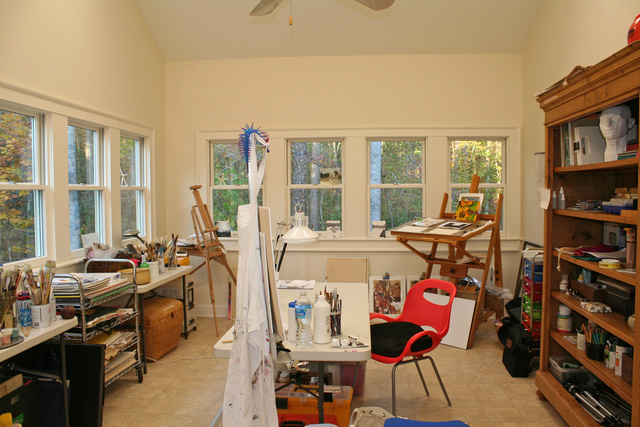 "Welcome to my art studio! I'm glad you decided to stop by! Take a look around, I don't mind. As you can tell, I don't have much here. You see, I used to have another studio somewhere. But then I moved and I left all my old artwork behind me. But that's probably a good thing. I've really improved since! Sure, I have a long ways to go before becoming really good but hey, those things take time. I'm not that old, you know!"
Examples:
---
"Anyways, since I don't have much else to do and because I want to fill up my art studio again, I'm taking requests. It's all free so please feel free to make request as many times as you would like! This is really only for my enjoyment, after all!"

"I do mainly humans, but if you request animals, I won't deny it. However, it may take me a considerable amount of time to finish!"

"I also do graphics. This mainly includes avatars and signatures."

"Recoloring is easy so if you ever need it, I'll be happy to help~"
Code:

[b]Type:[/b] Traditional, digital, or graphics?

[b]Description:[/b] Please describe in full detail what you would like me to draw. Include what pose or stance you would like me to draw him/her as. If you have a reference picture, that would be awesome!

If you are wanting graphics, link me a picture to your faceclaim.

[b]Background:[/b] If you want a background, make sure to describe what you are envisioning.

[b]Extra:[/b] Anything extra, like words, edges, special effects, etc. need to go here. Make sure that you have lots of details. If you want to use pictures to show what you want, that is also fine. If you want me to recolor something, make sure to specify here.


Last edited by Ariel Harel on 18/03/17, 08:27 am; edited 17 times in total