---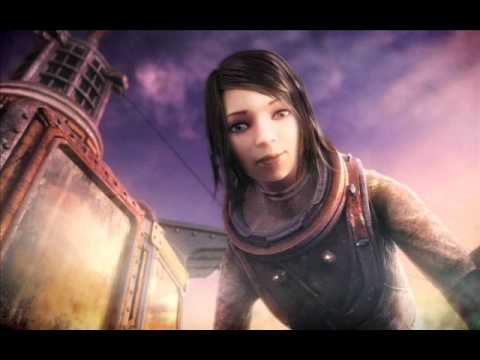 ---
abilties i am going to train:


Name: Cleavetornado
Tier: C
Cost: 20 stamina
Class: Offensive
Range: 10 m  
Cool-Down: 3 + 2
Weapon Type: Cleaver
Description: Caphalor spins around with his cleaver. The cleaver does deal damage c - tier damage ecvertytime i hit something or someone with the cleaver. He can spin for 1 times or more 2 more times if sstained it for 2 posts. I spin with a speed of 15m/s and also can move around while im spinning with 15m/s

Name: Rapid-Fire gatling
Tier: C
Cost: 20
Class: Offensive
Range: 10 M
Cool-Down: 3+2
Limbs: arms
Description: Its a quick rapid-fire attack what hits the target multiple tilmes. The speed of the attack is 15m/s. Each punch deals B tier damage if hit. I shoot 2 shots. They are 10x10 eacht and will each deal D-tier damamge

Name: Blood Hunger
Tier: C
Cost:20
Class: supplenmantary
Range: none
Cool-Down: 5+3
Limbs:Legs
Description: Caphalor bulks up his legs to run faster. His speed will be increased to 15m/s.
3 x C = 3x 500 words
WC :
Cleavetornado:
0/500
Rapid-Fire gatling:
0/500
Blood Hunger:
0/500
---
Caphalor was sleeping in his room. It was night and quiet. It was a while ago that i heard from Sinthoras that  Eleanor  was alive. He was not ina ususal dream. It was a nightmare of a horrible memory.
Caphalor was sixteen years old. Left of him was a younger version of Sinthoras walking next to him. On the right side of him was a girl. Her name was  Eleanor. She  does have long black hair. All three of them were armed from top to toe. The sun shines on their shiny armor. They were on their path to a new adventure in Kou. There were rumors about a place ith a castle. In that castle if you are lucky. You would find a huge treasure.
The ddream skips to the treasure. Sinthiors and Eleanor are filling thier pockets and our bags with treasure and gold. While i was on the watch. The sounds of the alarm were everywhere in the castle we broke into. From diffrent sides soldiers run into the room. We are surrounded. In the dream i used  
Cleavetornado
. I spin around killing multiple enemy soldiers at once.
Then quickly th dream flashes forward. Something happened. Sinthoras was behind me. He was holding me back and dragging me away.  Eleanor  was far away. Dragged away  captured by our opponents.I  struggle and try to get to her but Sinthoras was too strong and is able to hold me down. With a scream he wakes up. Eleanor!!!
Sweating and heavily breathing he was sitting on his bed. It was still night. He cant sleep anymore and gets out of his bed. I put on my clothes and get outside. I walk around in Eye Dear  and pass by the training grounds. No one is arround. I do rememerb the dream. Reliving th ememory i do find a new move. It was one of the moves i made up when i was younger but as time passed by forgot. It does look like a strong attack and usefull. He starts to train. He spins around while attacking trainings dummy's. Sometiems i do need to take time to calm down. All the spinning made him dizzy waht slowed down the training. It wasnt too hard since i knew it once. SLowly after training till its 6 am i train. Then finally am able to pull it off succescfull.
Tired i go back to bed. Caphalor lays back in bed and closes his eyes. Again trying to get some sleep. Not long after he closes his eyes the  nightmare comes back. The nightmare repeats the expression on Eleanor 's face. The sccream for his help. It keeps repeaing in his head. Faster and faster until i again wake up. No longer able to sleep he puts back on his clothes. Then he goes outside and starts trainign again. He does try and practice his
cleavetornado.
The dummý aroudn him get sliced into half. The dream drives him to work harder and faster. Giving him the willpower to do it.
---
WC:
Cleavetornado:
508/500
Rapid-Fire gatling:
0/500
Blood Hunger:
0/500
ability learned:


Name: Cleavetornado
Tier: C
Cost: 20 stamina
Class: Offensive
Range: 10 m  
Cool-Down: 3 + 2
Weapon Type: Cleaver
Description: Caphalor spins around with his cleaver. The cleaver does deal damage c - tier damage ecvertytime i hit something or someone with the cleaver. He can spin for 1 times or more 2 more times if sstained it for 2 posts. I spin with a speed of 15m/s and also can move around while im spinning with 15m/s
---


Last edited by Caphalor on 03/12/15, 07:35 am; edited 2 times in total